Do you ever feel confused about what the ingredients in your skin care products are doing? Here's a breakdown of some of our favourite key ingredients that feature throughout our carefully selected range:
Hyaluronic acid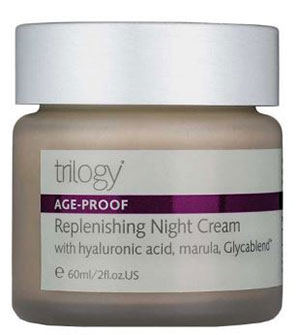 Commonly found in serums, day and night creams, and toners, this glycosaminoglycan helps the skin to look fuller and more hydrated by drawing moisture to skin cells and plumping up the spaces between the cells. This wonder ingredient helps reduce the appearance of fine lines and wrinkles. Hyaluronic acid stays on the epidermis though and isn't correcting any issue deeper down. It will help your skin feel smooth and supple.
Product feature:
Trilogy Age Proof Replenishing Night Cream
Caprylic/Capric Triglyceride
This is often found in day and night creams, lipsticks, serums, foundations, eye creams and is sourced from coconut oil. This ingredient is often included because it replenishes the skin and helps prevent moisture loss, but is great to use because it is lightweight and non-greasy. It helps deliver other ingredients contained in the product over the skin. Caprylic/Capric triglyceride can also help to reduce redness, wrinkles, and daily micro lesions caused by pollution and stress. This ingredient will help your skin feel firmer and hydrated.
Product feature:
Antipodes Immortal Face & Body Moisturise SPF15
Green tea (Camellia sinensis) extract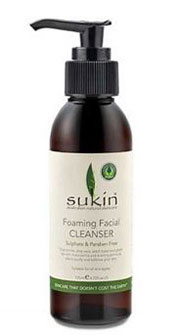 Commonly found in serums, eye creams, lip treatments, and day moisturizers. Green tea extract is famous as an antioxidant. Within the skin can support the structure of collagen and elastin. When these proteins break down or degrade, our skin can age faster. Green tea can also be supportive when we are exposed to the sun.
Product feature:
Decyl glucoside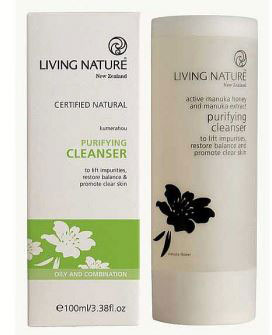 Commonly found in cleansers. This is an eco-cert organic cleanser from plants which deeply cleanses the pores while being very gentle and non-drying. It doesn't strip the skin of its protective barrier, essential to maintain if you are trying to correct dryness and help clear skin.
Product feature:
Living Nature Purifying Cleanser

About HealthPost
HealthPost is NZ's favourite online health & beauty store. We have carefully selected the best anti-aging beauty products to suit all kinds of skin. Find out what works best for you ♥