With 30 years of experience, over 5,000 natural health products and over 6 million deliveries worldwide, we've made our mark as leaders in the natural health industry.
We're a passionate bunch with a vision of making a positive impact on the wellbeing of both the people and the planet, and we're always on the lookout for like minded superstars to join us.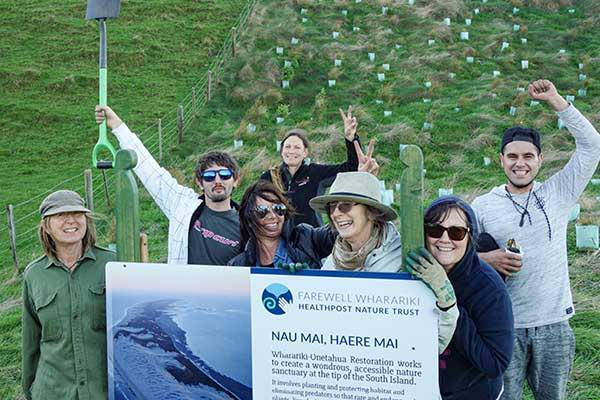 Content Marketer – Full Time, Permanent

- Do you love planning and creating innovative content?
- Are you a creative storyteller?
- Are you looking to join a company making a difference?
We have a rare opportunity for an experienced Content Marketer to join HealthPost, New Zealand's leading online natural health, clean beauty, super nutrition and eco living store. An integral role, the Content Marketer will deliver compelling, creative, industry leading content across the website as well as digital, email, print and social channels to support our goal of attracting and retaining our target consumers. We're looking for an experienced Content Marketer who can:
- Use data & insights to develop an exceptional content plan that strengthens brand affinity and customer engagement
- Deliver against the content plan, creating unique articles, video & audio content that elevates our brand, drives engagement and supports our mission of making better choices easier
- Produce other content to support marketing, ecommerce and the wider business, including email communications, website content, print media, social ads & more
- Measure, analyse and report on activities against key business outcomes
You'll be highly creative with a keen interest or experience in the natural health/wellness industry. You'll thrive working in a fast-paced, innovative and collaborative environment, along with:
- Extensive experience as a copywriter across short & long form content
- Excellent communication skills
- Knowledge of how to apply SEO best practice to website content
- A strong interest or experience in natural health, beauty and wellness
- A bachelor's degree in either marketing, comms or media, or equivalent work experience
- A bonus if you also have relevant experience in the areas of retail and ecommerce and/or digital/social media marketing / video editing and production
The rewards:
- Competitive salary commensurate with skills and experience
- Flexible working arrangement (working from home part of the time if desired)
- Negotiable hours for the right candidate
- A unique opportunity to learn and work with an inspiring marketing team
- Welcoming, open-minded and supportive team
- The chance to join a values-based organisation that is committed to making a lasting, positive impact on people and the planet
About HealthPost – The Better Company:

Our story began in 1988 as a small family business in remote Golden Bay, driven out of genuine desire to help people live naturally healthy lives by making natural health more accessible to everyday Kiwi's. With 30 years under our belt, we feel like we're still just getting started. Our mission is to make better choices easier by delivering a compelling range of wellness products that are truly good for consumers and good for the planet, lovingly selected by our team of experts. Our brand positioning of 'The Better Company' talks to our better product range, and also to our core values of continually improving our environmental and social impact via sustainable business practices. The HealthPost team are pretty unique, you'll find a supportive working environment, like-minded colleagues and a focus on walking our talk, with a genuine desire to contribute to a better world.
You must be a Citizen or Permanent Resident of New Zealand to apply.
If you think this role is a perfect fit for you, we'd love to hear from you. To find out more or to apply, please contact us at recruitment@healthpost.co.nz and include your CV and a covering letter telling us why you feel this role is for you.
Please download and complete the HealthPost Employment Application Form, and include it with your CV and cover letter.
Applications close 31st July 2020
HealthPost Employment Application Form
We're always on the lookout for talented, hard-working people living in Golden Bay - if this is you, please feel free to send us your CV and Application Form (below) for future consideration.
Please download and complete the HealthPost Employment Application Form, and include it with your cv and cover letter.