With 30 years of experience, over 5,000 natural health products and over 6 million deliveries worldwide, we've made our mark as leaders in the natural health industry.
We're a passionate bunch with a vision of making a positive impact on the wellbeing of both the people and the planet, and we're always on the lookout for like minded superstars to join us.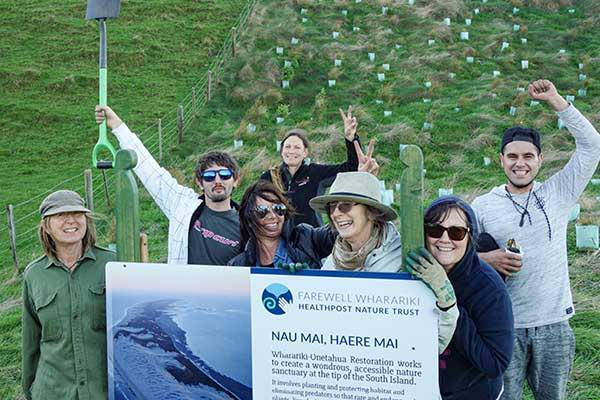 Casual Warehouse Assistant

We are seeking enthusiastic, physically fit and self-motivated team players to join our busy Warehouse on the Day (6.30am – 3pm) or Evening (2.30pm – 11pm) shifts.
These are casual positions that would suit individuals who can work when required with a short amount of notice Sunday to Friday.
Previous warehousing experience would be an advantage, fitness is essential as is an understanding of and experience using computer technology.
You must be a Citizen or Permanent Resident of New Zealand to apply.
If you think this role is a perfect fit for you, we'd love to hear from you. To find out more or to apply, please contact us at recruitment@healthpost.co.nz and include your CV and a covering letter telling us why you feel this role is for you.
Please download and complete the HealthPost Employment Application Form, and include it with your CV and cover letter.
About HealthPost – The Better Company:
Our story began in 1988 as a small family business in remote Golden Bay, driven out of genuine desire to help people live naturally healthy lives by making natural health more accessible to everyday Kiwi's. With 30 years under our belt, we feel like we're still just getting started. Our mission is to make better choices easier by delivering a compelling range of wellness products that are truly good for consumers and good for the planet, lovingly selected by our team of experts. Our brand positioning of 'The Better Company' talks to our better product range, and also to our core values of continually improving our environmental and social impact via sustainable business practices. The HealthPost team are pretty unique, you'll find a supportive working environment, like-minded colleagues and a focus on walking our talk, with a genuine desire to contribute to a better world.
HealthPost Employment Application Form
We're always on the lookout for talented, hard-working people living in Golden Bay - if this is you, please feel free to send us your CV and Application Form (below) for future consideration.
Please download and complete the HealthPost Employment Application Form, and include it with your cv and cover letter.