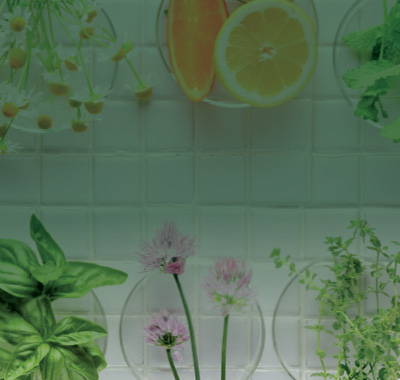 The Therapeutic
Products Bill


The Therapeutic Products Bill

Is the continued availability and affordability of a wide range of natural health products important to you?
While the Therapeutic Products Bill has now passed into law, we'll continue advocating for fit for purpose regulation that has New Zealand's best interests at heart.
Join us as we urge the New Zealand Government to make important changes to the Therapeutic Products Bill, to ensure new legislation genuinely serves the wellbeing of you and your whānau.
We're calling for urgent action on the following recommendations:
1. Independent regulator:
Establish an independent regulatory body and develop legislation specifically for natural health products, separate to the regulation of medicines.
2. Ingredients:
Automatically approve natural health product ingredients that are currently available in NZ and those with a long history of safe use. Adopt a black-list of prohibited ingredients rather than requiring every single ingredient to be individually authorised despite a long-proven history of safe use.

3. Recognise other regulators:
Establish an independent regulatory body and develop legislation specifically for natural health products, separate to the regulation of medicines.
4. Consumer interests:
Most importantly, ensure consumer interests remain at the heart of this bill – for their continued choice and affordable access to safe and effective natural health products.
Sign and share our petition to protect your access and affordability of natural health products in New Zealand.
HealthPost was founded to make the benefits of natural health as widely available as possible. And our founding ethos holds true today: to help people like you live naturally healthy lives.
Currently, the Medicines Act 1981 is the primary legislative tool that enables access to safe medicines and medical devices in New Zealand. That Act does not cover many products used in modern health care, however, including natural health products.
Natural health products (often referred to as NHPs) are currently regulated by the Dietary Supplements Regulations 1985 under the Food Act 2014.
This framework is now being updated to provide greater assurance of quality and consistency in NZ natural product standards. This is important for our exporters and consumers. The current framework also fails to allow for, or adequately regulate, health benefit claims for natural products, and this needs to be addressed.
The first attempt at modernising this regime was made in 2011, through the Natural Health Products Bill. That Bill failed to gain enough support in Parliament, and the Government revisited natural health product regulations again in 2015. Following public consultation on the draft of a new Bill in 2019, the Government decided to include regulation of natural health products in what's now the Therapeutic Products Bill.
Sign-up for our regulation-specific updates and we'll keep you informed as things progress:
The Therapeutic Products Bill will replace the current Medicines Act 1981 and Dietary Supplements Regulations 1985 to provide comprehensive regulation of all therapeutic products.
Therapeutic products, as they relate to this Bill, are medicines, medical devices, natural health products and active pharmaceutical ingredients that are intended to be used by humans for the purpose of:
preventing, diagnosing, monitoring, alleviating, treating, curing or compensating for a disease, ailment, defect or injury;

testing the susceptibility of humans to a disease or ailment;

investigating, replacing, modifying or supporting part of a human's anatomy;

disinfecting medical devices; and/or

maintaining health and providing for human nutritional supplementation.
The aim of this Bill is to provide for:
acceptable safety, quality and efficacy or performance of medicines, medical devices and active pharmaceutical ingredients across their lifecycle; and

acceptable safety and quality of natural health products across their lifecycle.
Changes from the Bill include:
establishing a Therapeutic Products Regulator

requiring therapeutic products to receive a market authorisation before they could be imported into, exported from, or supplied in New Zealand

the regulation of controlled activities, including the manufacturing and exporting of natural health products.
The Bill aims to support NZ exports and innovation through alignment with international regulators and standards, where appropriate.
Therapeutic products will be regulated across their lifecycle, with obligations being imposed on people involved in all aspects of a product's supply chain.
What's HealthPost's perspective?
While we support the intent of the Bill to update regulations relating to natural health products, we do not support the Bill in its current form.
The Bill proposes regulation that is not fit-for-purpose for modern natural health settings and could significantly reduce the range of safe, high-quality natural health products available to consumers.
We welcome the Bill's intention to improve consistency in product standards and to legally recognise the therapeutic value of natural health products, allowing for and regulating claims of benefit based on scientific evidence and traditional use.
However, there are important changes needed to proposed legislation to ensure that NZ natural health consumers can continue to access the natural products they rely on and to make sure that our unique natural products industry continues to thrive.
We are concerned that the Bill as it currently stands:
Regulates

all

natural health products (NHPs) under the Ministry of Health alongside medicines and medical devices.  We think that regulating low-risk, natural form products (such as spirulina, turmeric, barley grass) under the Ministry for Primary Industries

alongside food

is a more logical approach.  
Takes an 'approved-list' approach to permitted ingredients, i.e., only those ingredients explicitly approved by the regulator will be allowed in NHPs.  We think implementing a 'banned-list' of ingredients is more appropriate to the much lower risk profile of NHPs, which would significantly reduce administrative burden and be less unnecessarily restrictive.  
Does not contain any detail on what ingredients and claims will be allowed, nor the process and principles to be applied in deciding this, nor on the new costs that will be levied on industry – these are all for the new regulator to implement as they see fit once the bill is law.  
Concentrates too much discretionary power in the new regulator, along with expectations that will be very difficult for them to exercise practically and effectively.  
Does not stipulate that the new regulator has appropriate expertise (i.e., natural health professionals, naturopaths, and medical herbalists) when determining which products are safe and effective for NZ natural health consumers.  
Could make it more difficult to both import quality NHPs from overseas in their finished form and to bring unique and innovative New Zealand NHPs and ingredients to market. 
For these reasons, we are concerned that the Bill may make it more difficult for Kiwis to access a wide range of high-quality natural products at reasonable prices.
We support the Bill's objectives to improve quality assurances and facilitate export growth but believe these aims could be achieved without a sweeping piece of legislation that has the potential to restrict consumer access to natural health products.  
Again, we support additional standards for natural health products and updated legislation that is fit for purpose.  
What is HealthPost doing?
HealthPost has started a petition on behalf of concerned New Zealanders, urging that the House of Representatives amend the Therapeutic Products Bill. You can learn more about our petition and sign here to help protect your continued access and affordability of natural health products in New Zealand.
You can read HealthPost's submission on the Bill here.
To further understand our position, please see a link to our Select Committee submission here.
We're grateful for all of the community feedback we received, which really helped to inform our approach to this.
Our dedicated email address for feedback on the Therapeutic Products Bill - tpb@healthpost.co.nz - will continue to be actively monitored.
While we may not be able to reply directly due to the volume of correspondence we're receiving, all input is welcome and will be considered.
Additional action our community can take?
Sign our petition to urge the New Zealand Government to make important changes to the Therapeutic Products Bill, to ensure your continued access to natural health products.
Get familiar with the Bill. You can read the Bill here, as well as the Regulatory Impact Statement here which provides a high-level summary of the issues, approach taken, and the proposed solutions.
Contact to your local MP. As your representative in Parliament, your local MP is best placed to hear your perspective on the Bill visit for here more information.
Other ways to get involved
Sign and share our petition to urge for important changes to the Therapeutic Products Bill.
Share this page. Sharing this page on social media can help raise awareness of the Bill.
Keep informed. Sign up for our regulation-specific updates to stay up to date.