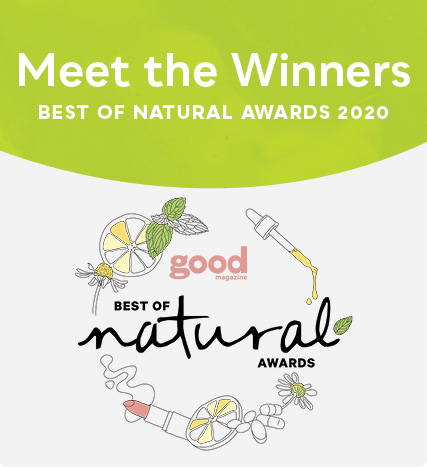 We're thrilled to present the best of the best in clean beauty, natural health, super nutrition and eco-living in our inaugural Best of Natural Awards 2020.
From over 400 entries, our judges applied our high standards and expertise to select our winners.
These winners not only meet our industry leading ingredient, ethical and environmental standards, but also stood out for raising the bar with their clean ingredients, sustainability, quality, eco packaging, sourcing, point of difference and transparency. Brands that are leading the way for a healthier you, and planet too.
So, without further ado, let us introduce to you our 2020 Best of Natural Award winners.
The Best of Natural Face Winners 2020
From cleansers, toners and moisturisers to masks, serums and scrubs, our judges tested over 50 face product entries to find the best of the best. Taking top place for their overall performance, quality and eco-features, of Best of Natural Face winners truly are a superb choice.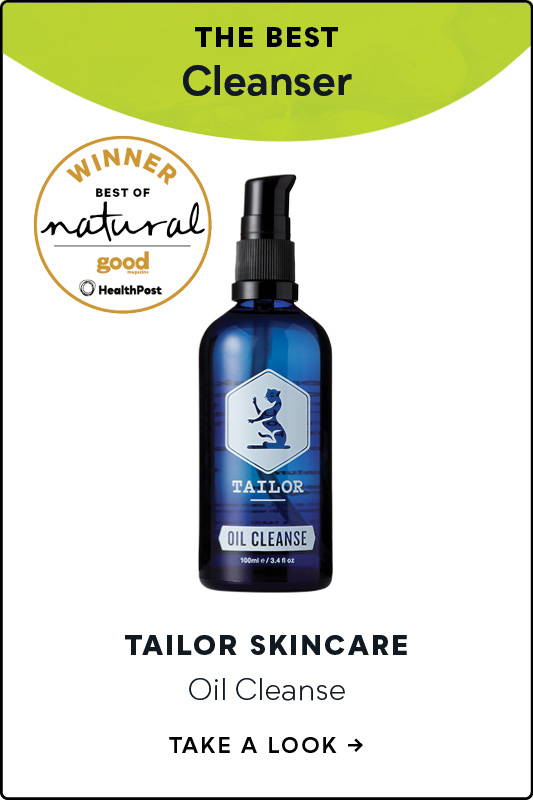 "This cleanser was perfect for removing
eye make-up as it's light on the skin and non-irritating, with a nourishing finish and subtle scent. A little bit goes a long way."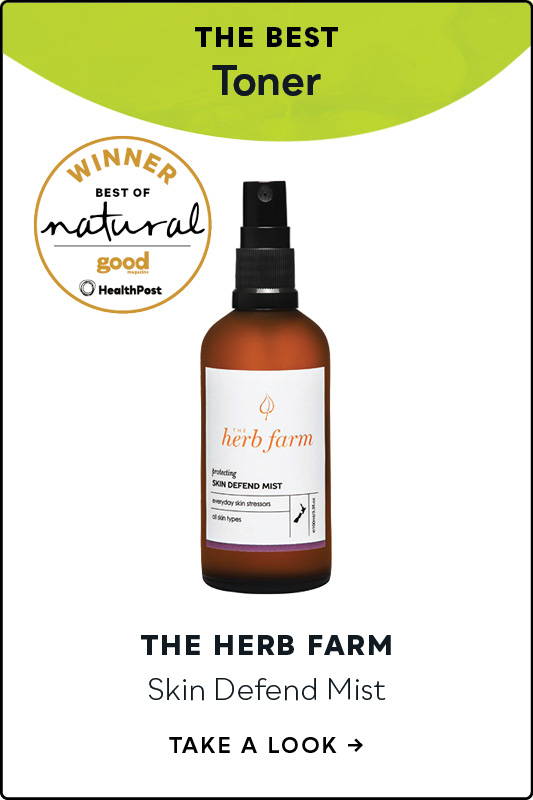 "Protecting your skin from environmental pollutants, we think this timely and innovative mist is perfect for everyday use, air travel, and at your office desk. It features the unexpected ingredients comfrey and gotu kola for cell regeneration, and black spruce, which creates an invisible barrier to protect your skin."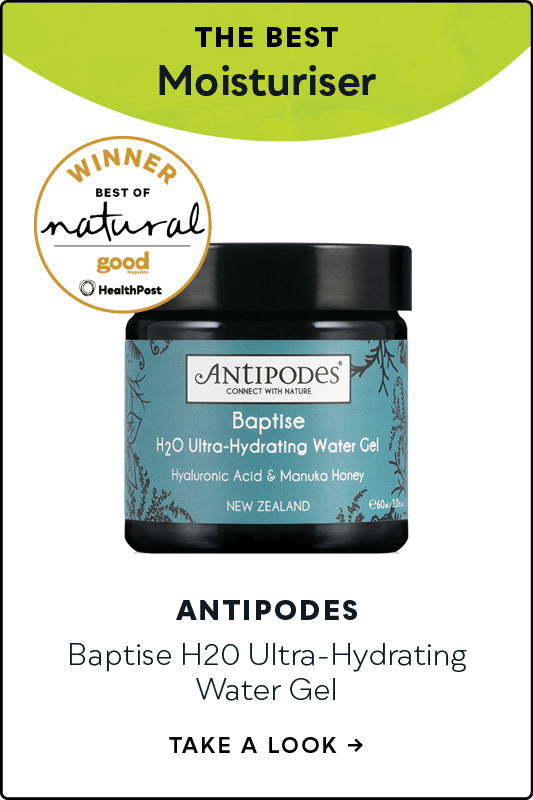 "A jelly-like moisturising gel made from native New Zealand botanicals, this product firmed, plumped, exfoliated, and hydrated the skin. It does what it says. Amazing product, very innovative."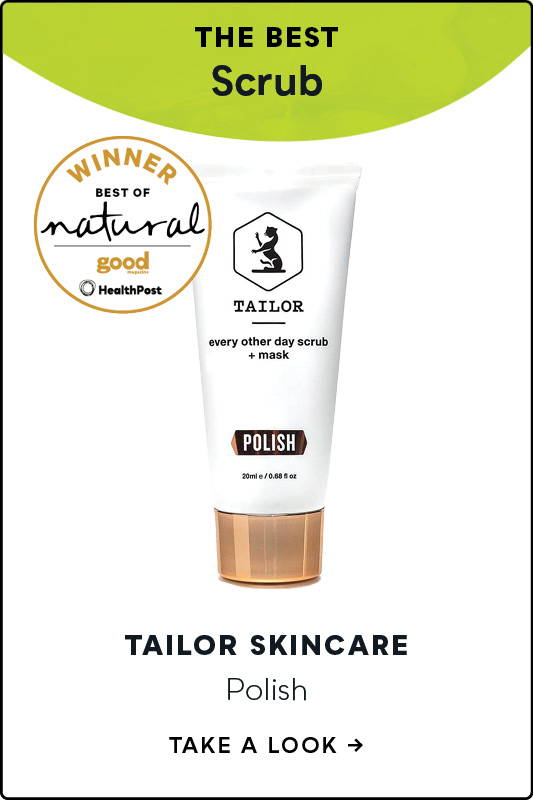 "After use as a mask, this polish made the skin feel soft. Used as a scrub, it was an invigorating experience. It's great to see the use of New Zealand bentonite clay. Another innovative product by Tailor Skincare."
The Best of Natural Body Winners 2020
These Best of Natural Body winners took top place for overall performance but also stand out features such as eco packaging, clean ingredients and quality. A top pick of the judges was the Good Cube 2 in 1 Shampoo and Conditioner, this product cuts plastic clutter out of the shower while saving you time, money and water. It's suitable for the whole family and you can get up to 100 washes out of a single bar. Check out our winners for the best natural body products you can trust.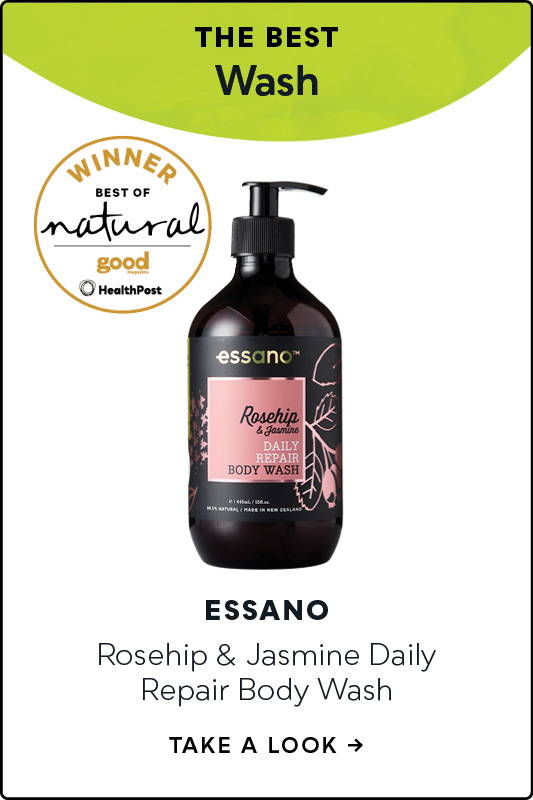 "Producing a beautiful scent, this body wash was refreshing and was a pleasure to use. A great price point, and so good to see Essano using recycled plastic for its packaging."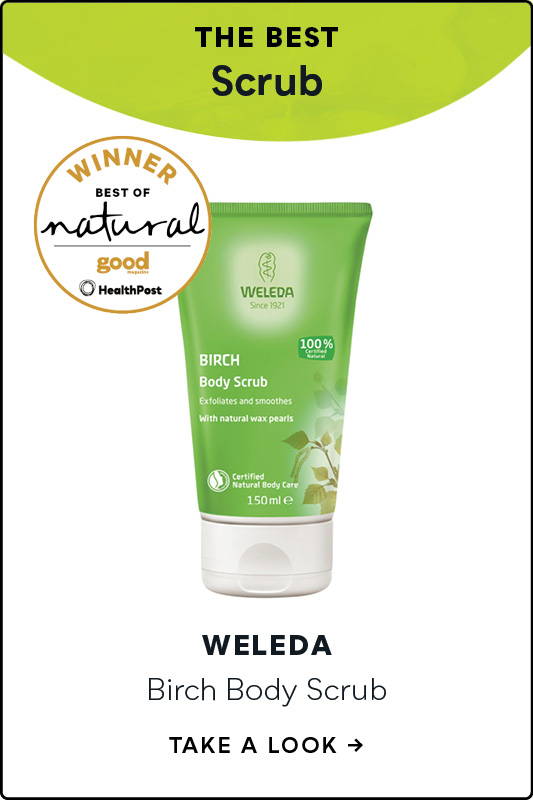 "The smell of this scrub was refreshing, and the wax pearls were gentle yet consistent on the skin. A nourishing experience. We love Weleda's biodynamic approach to skincare."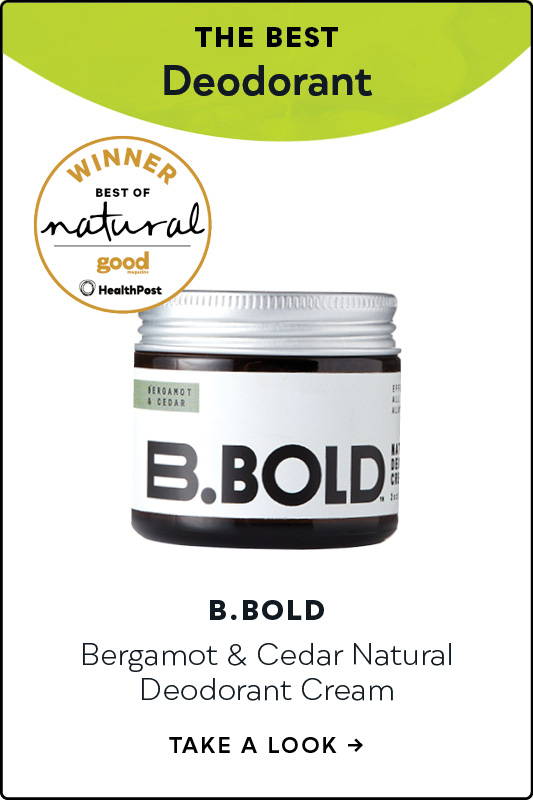 "A soothing deodorant encased in reusable and attractive eco packaging. We loved its gender-neutral scent featuring bergamot and cedar. It's also highly effective and the smooth, soft consistency makes it easy to apply."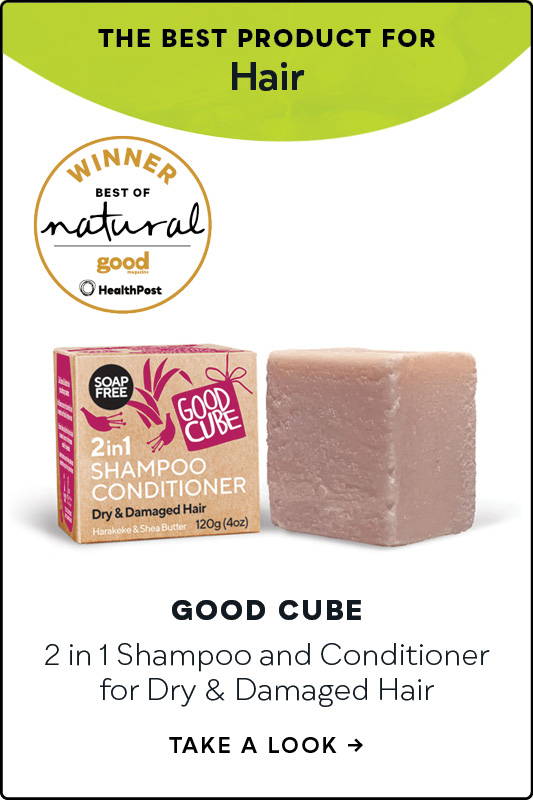 "This 2-in-1 product cut the plastic clutter out of the shower and shouldn't be underestimated! Saving time, money and water use, it's the best bar we've tried for hydrating dry hair. It's suitable for the whole family."
The Best of Natural Makeup Winner 2020
Living Natures Precious Lipstick is the winner of our Best of Natural Makeup category. This natural beauty is the best product for lips, not only is it made in New Zealand, this all-natural mineral based lipstick is cruelty free and a very versatile colour.
The Best of Natural Health & Supplements Winners 2020
Whether you're looking for stress, sleep, joint, or digestive support, or something to give you a little energy, our judges applied our high standards and expertise to select our Best of Natural Health and Supplement winners.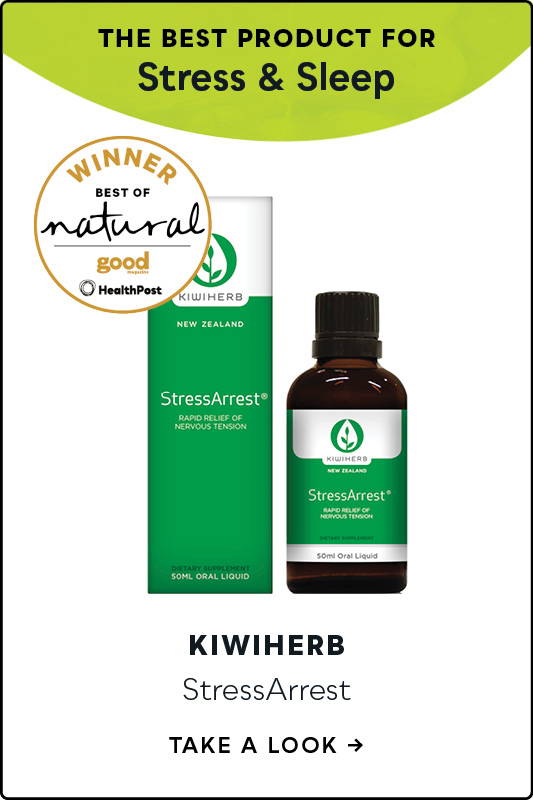 "This product instantly soothes and nourishes in times of need. Kiwiherb are doing a wonderful job with recyclable packaging and sourcing their ingredients in a mindful way. Nice to be able to feel the impact of a supplement. This is a keeper."
"We absolutely love that Ārepa are using NZ ingredients and producing something to such a high standard backed by clinical trials. The drink was welcome on a workday, when we wanted to be functioning at our best. Tastes delicious, and great recyclable packaging."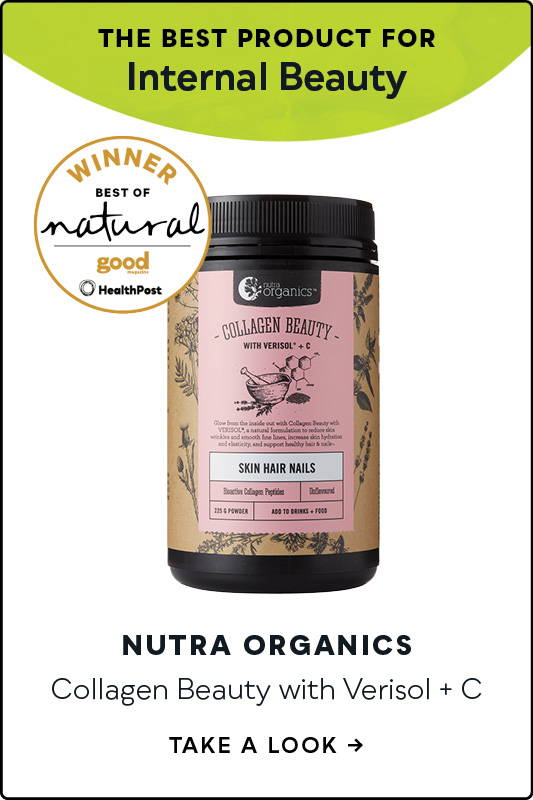 "This powder was easily mixed with water and, being flavourless, versatile to use with water and other liquids. It includes companion ingredients camu camu, guava, and horsetail herb to help support the body with healthy hair, skin and nails. The efficacy of researched ingredients and affordability compared to other products on the market was welcomed."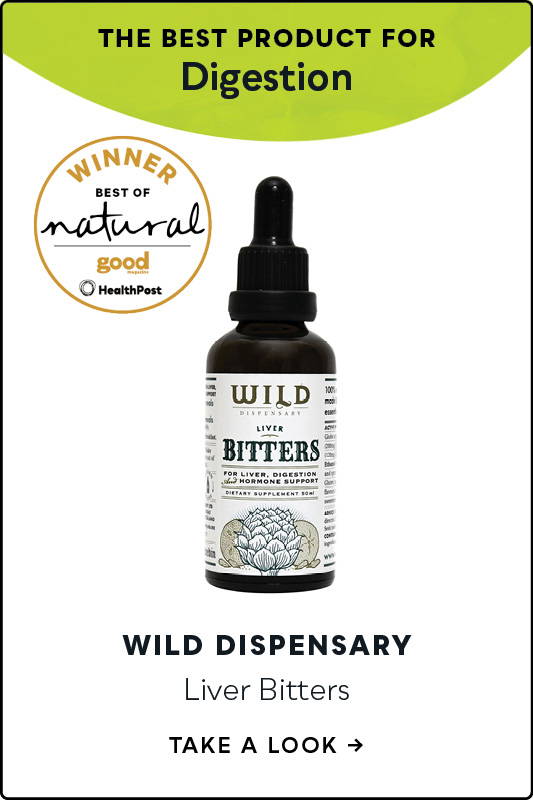 "An amazing combination of ingredients for a nice-tasting bitter product. We love the wild-crafted herbs that are used by Wild Dispensary, and the mindful approach to its formulation. Excellent traditional tonic!"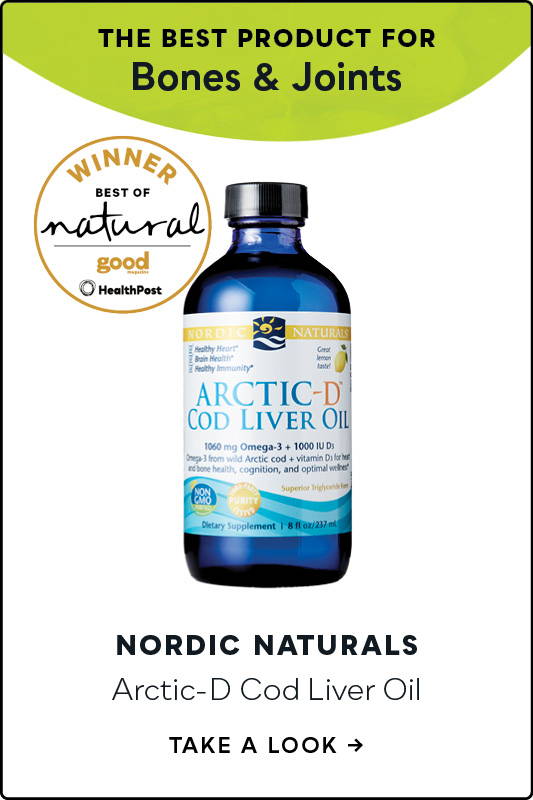 "A fantastic and natural source of vitamins A and D, this oil tasted incredibly clean and fresh. Nordic Naturals have a high standard for sustainability and ethical sourcing, as well as heavy metal testing. They run their factory using waste oil from production, which is outstanding."
The Best of Natural Nutrition Winners 2020
Does your diet need a little boost? Easily add a dose of nutrition to your day, with our Best of Natural Nutrition Winners. Packed with nourishing ingredients, these top picks are the best way to stock up your pantry.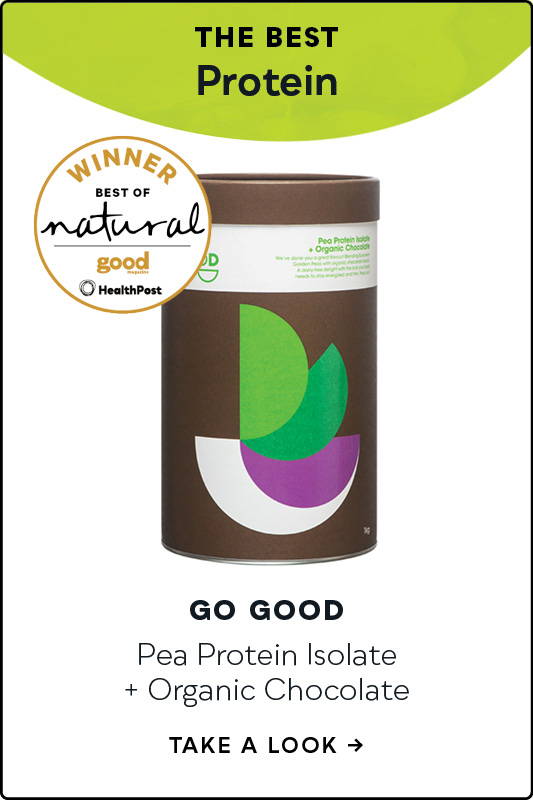 "Incorporating natural and clean ingredients, this pea protein tasted excellent mixed with water. Not gritty, and no clumps. The chocolate flavour made it the perfect afternoon pick-me-up. Plus, the option to purchase Go Good's stainless steel shakers makes a welcome addition to the eco-friendly kitchen."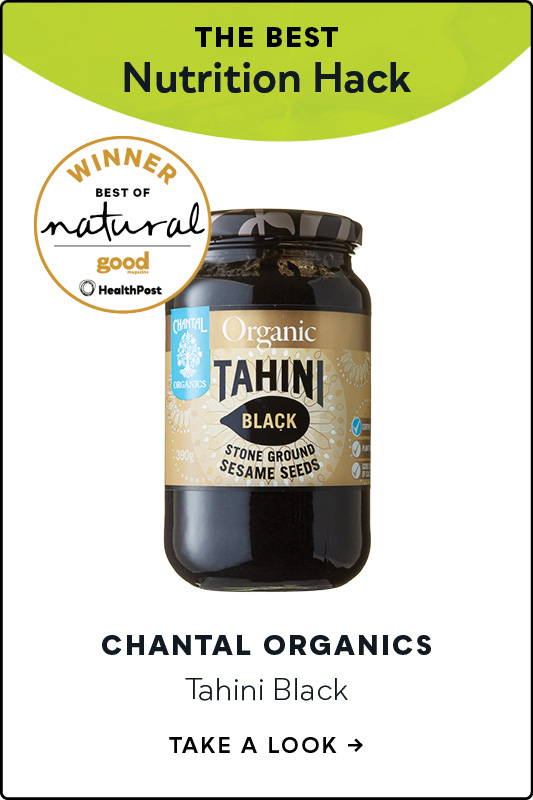 "A versatile ingredient, this organic tahini is a nutritional powerhouse! It was delicious and is also an affordable source of calcium."
The Best of Natural Eco-Living Winner 2020
Our expert judges tried and tested eco-living products to bring you only one Best of Natural Eco-Living winner! We're proud to announce the sustainable superstar that took top place in our Eco-Living category is Awwa Eva Brief.
The Best of Natural Judges
Liz McNamara: Natural Health Expert for HealthPost, The Better Company.
A registered Naturopath and Herbalist with more than 16 years of experience in natural health, Liz is the President of the Naturopaths & Medicals Herbalists New Zealand and has worked in the commercial sector contributing holistically, and in education as a tutor. Liz is passionate about supporting people to make small but powerful changes in their lives to support their wellbeing and has done so from a platform of clinical practice, radio, and written media. Liz is passionate about clean ingredients and is the creator of the HealthPost Red List, which lists ingredients that are proven to have a negative impact on the health of people or the environment. Working with the range curation team at HealthPost, Liz has the final say on products that are stocked or not.
Special Mention: Sustainablah Razor - " I love that I can get rid of plastic. This razor lasts forever and it's super sleek, travels easy and works really well."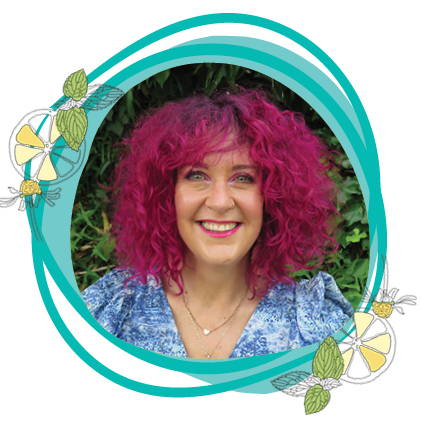 Belinda Nash: Health &
Wellbeing Writer.
Belinda is an award-winning writer and content creator with more than 25 years experience in the media and communications industries. In 2015 she won Blogger of the Year Award and the e's Choice Award at the SMCAKL Social Media Awards for iconic, popular blognzgirl.co.nz. Belinda is a passionate advocate for elevating the health and wellbeing of people and the environment. She has set herself apart as a writer since 2017 by focusing her writing on sustainability in fashion and beauty, in particular. In her work, Belinda partners with world-changing entrepreneurs, brands and media that promise to do good for the planet. Belinda is a passionate and committed advocate for natural beauty and makeup, in particular homegrown Aotearoa brands.
Special Mention: Sky Facial Konjac Sponge - "An environmentally friendly, simple yet luxurious way to wash and exfoliate the face every day. Can't live without this product now that I have it."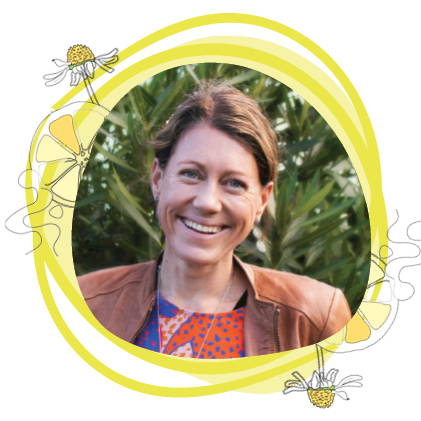 Lucy Butler: Executive Director of HealthPost, The Better Company.
As the director of brand values for HealthPost, Lucy is proud of the high ethical standards her family's business upholds.. With a background in academic work (PhD, University of Melbourne, 2010) Lucy's strong research skills mean she looks beyond face value to determine what really constitutes a better choice in a complex and ever-changing world. Lucy is passionate about enabling more conscious consumption through providing the cleanest, most effective and mindfully created products possible. She strives to honour our drive to be better while embracing the inevitable imperfections along the way.
Special Mention: Do Gooder Eco Floss Pure Silk with Refills - "Such an easy way to use less plastic, less waste, no hassle."
Behind the Scenes with the Judges
Best of Natural Body Winners
Best of Natural Health & Supplement Winners
Best of Natural Nutrition Winners
Best of Natural Face Winners
Best of Naturall Eco-Living Winners