Cool off with this simple, yet delicious, tropical summer treat! Using only 2 ingredients, these chocolate coated, pineapple ice blocks are quick and easy to make.
Preparation: 10 minutes
Makes: 6 ice blocks
Ingredients:
1 large ripe pineapple, rind removed and chopped
100g good quality dark chocolate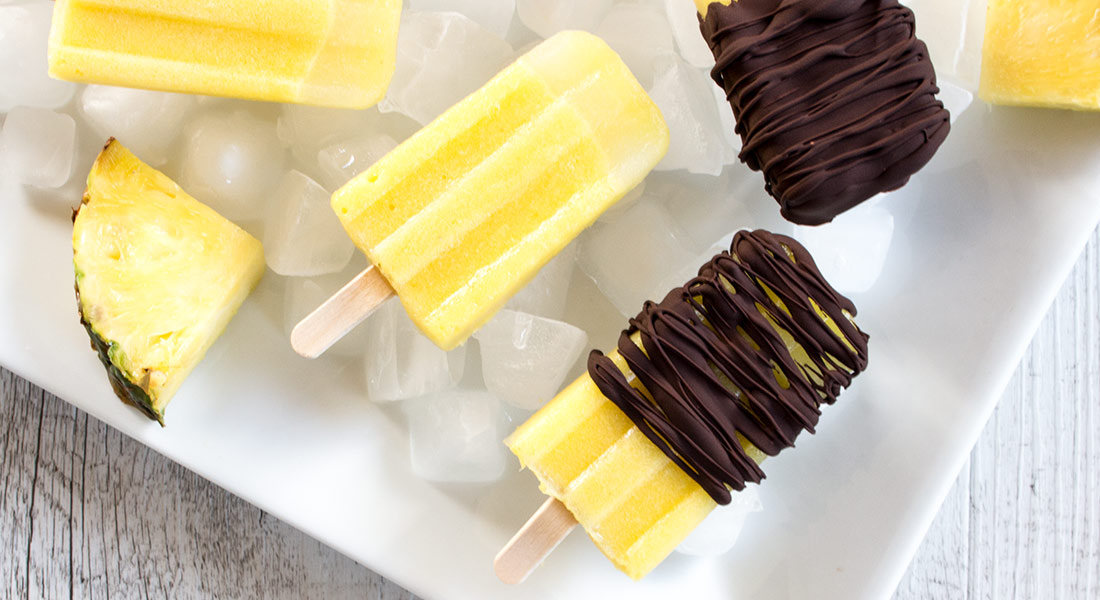 Preparation:
1. Blend pineapple in a high-speed blender until smooth.
2. Poor the mixture into ice block molds, add in a wooden stick, and freeze until set.
3. Melt chocolate and let cool slightly, drizzle over each ice block and return to freezer to harden.
Did you try this recipe? We would love to see your creations! Share with us on Facebook or tag us on Instagram @HealthPostNZ.