Our copywriter, Je T'aime Hayr, talks about aged Kyolic garlic, and why it's the new supplement she's keeping on hand before winter hits.
Like most people, I love the flavour that garlic adds to my meals. But, as we head into the cooler seasons and the kids start coming home from day-care with runny noses, I think it's a good time to step up my supplement game. After all, having to look after two sniffly kids when I am also under the weather is no fun at all.
Garlic packs a flavourful punch

Garlic is a highly nutritious plant in the Allium (onion) family and is closely related to onions, shallots and leeks. It has been used throughout history for its health properties and now some studies are suggesting that those ancient civilisations were onto something. Garlic's strong taste is a wonderful addition to enliven most savoury dishes, particularly warming winter soups and stir fry sauces. I like to press a few cloves of fresh garlic with a garlic press, then mix it with extra virgin olive oil and a pinch of salt and drizzle it over freshly steamed vegetables, or over chopped vegetables before roasting with a few sprigs of rosemary.
However, here's where things get tricky… The key compound responsible for garlic's health-boosting effects is called 'allicin' and it breaks down quickly when exposed to heat. So, the best way to get garlic into your diet is to eat it raw in salsa, homemade dressings and pesto. But that can be harsh on your stomach and, let's be honest, it's also a tad pongy on the breath. Hence, if you really want to commit to getting plenty of allicin in your diet, a supplement is an easy, convenient and odourless (hoorah!) way to go about it.
The many health benefits of garlic

Some studies suggest that garlic supplements may help to protect from seasonal ills and chills. Research from one 12-week study showed that garlic supplements may support the immune system and normal healthy recovery from ills and chills. And anything that helps me get back to work as quickly as I can is a plus in my books. Garlic supplements have also been shown to support heart health, artery function and normal blood pressure, as well as help to support healthy cholesterol levels. Plus, garlic is rich in antioxidants that may help to protect against cell damage as we get older.
Why choose aged garlic extract

Speaking of getting older, much like a fine wine, the health benefits of garlic get better with age. In the 1950s, a German professor named Dr Eugene Schnell discovered that putting fresh garlic through a natural ageing and fermentation process produced a milder, odour-free substance containing stable sulfur-containing amino acids such as S-allyl cysteine (SAC). These amino acids play a key role in the effects of Aged Garlic Extract.
Kyolic Aged Garlic Extract is the result of organically grown garlic cloves that have been harvested, quality tested, cleaned, sliced and placed in stainless steel tanks, where they're naturally aged under controlled conditions for up to 20 months. The aged garlic is then extracted, concentrated and dried. We haven't hit winter, so I can't vouch for it yet, but given the vast number of positive consumer reviews I'm hoping this supplement will help over the winter months. The capsules are easy to swallow and they don't cause garlic breath. Phew. I plan to take one a day as maintenance and then increase the dose up to three capsules at the first sign of a runny nose or scratchy throat.
Shop Nutra-Life Kyolic Aged Garlic on our secure online store.Article by Je t'aime Hayr, HealthPost copywriter.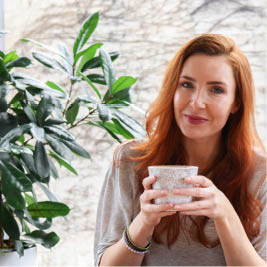 A self-confessed 'Green Smoothie Queen', Je t'aime loves to write about health, wellness and eco-living, and has not-so-secret hopes that her words may help to 'save the world' while inspiring people to live their best life. She lives in Auckland with her partner and their two boisterous twin boys, and when she's not busy writing or wrangling her toddlers, you'll probably find her dancing, at the gym or unwinding on her shakti mat while reading one of the many books she has on the go.
Always read the label and use as directed. Supplementary to a healthy diet. HealthPost, Collingwood.
TAPS PP3794