Our customer ambassador, Je T'aime Hayr, talks all things hemp and gives her honest review of our hemp products.
As of November 12, 2018, the New Zealand government amended its law to allow the sale of hemp seed as food for human consumption. Predicted to generate up to $20 million of export revenue within three to five years, this is not only a huge win for regional economies, but for foodies, too.
While it is a variety of the cannabis sativa plant, hemp's incredibly low levels — less than 0.3 percent — of tetrahydrocannabinol (THC) means you can't get high from consuming its seeds. However, the humble hemp seed is still creating a buzz.
Good Things Come in Small Packages
Hemp seeds are a complete protein and contain all nine essential amino acids, which are needed for healthy muscles and tissue. They deliver around 11 grams of protein per two tablespoons – about the same amount as two eggs. Hemp seeds also have an ideal 3:1 ratio of Omega-6 to Omega-3, the essential fatty acids (EFAs) that are recommended as part of a healthy diet. In fact, polyunsaturated EFAs are used by the immune system and play a part in nourishing healthy joints. They also provide fuel for the skin's own healing and self maintenance, part of that beautiful glow we all want. These small but mighty seeds also contain high levels of gamma linolenic acid (GLA), which are important for hormonal balance, particularly at that time of the month. To top
it all off, they're a great source of vitamin E and minerals, such as phosphorus, potassium, sodium, magnesium, sulphur, calcium, iron and zinc. Phew.
A Delight in the Diet
Boasting a mild, nutty flavour, hemp is a versatile and flavoursome addition to any meal. Hemp seeds add a tasty crunch to yoghurt, salads or cereal, while hemp oil is perfect for baking or smoothies, or to drizzle over roast vegetables, pasta, eggs or salads. Its low smoke point means it can't be used for frying so is best saved for after the dish is cooked. Hemp protein powder is an ideal vegan alternative to whey and soy protein.
Hemp Seed Products: Tried and Tested
I spend a lot of time cooking for hungry boys, so I appreciate that there are a number of 'HealthPost approved' ways to get healthful hemp into the family diet.
Capsules are convenient, but you'll need to take a few per day. Made from 100% New Zealand grown hemp, Radiance Hemp Seed Oil is extra virgin and cold pressed, and comes in a vegan capsule. New Go Healthy Go Hemp Seed Oil 1,100mg offers a slightly higher dose, and is also extra virgin and cold pressed from locally grown New Zealand hemp seed. For those that want to buy in bulk, New Hemisphere Hemp Seed Oil Capsules, offer really good value, with 240 capsules per container.
I love hemp seed oil; it's extremely versatile and easy to get it into my children's meals. As skin care oil, it is super nourishing when applied directly to parched skin or added to bath water. Try Thompson's Hemp Seed Oil or New Hemisphere Hemp Seed Oil – the easy-pour spout makes drizzling it a mess-free task.
Radiance Hemp Protein Powder is hemp seed in a raw, unflavoured, finely milled form. Three tablespoons added to smoothies, breakfast bowls and baking gives you 8.8g hemp protein. I found the texture to be slightly gritty, so I'd reserve it for baking only.
Nutra Organics Hemp Protein Salted Cacao Maca is a certified organic blend of hemp protein, sprouted and bio-fermented pea protein along with zinc, magnesium, prebiotics, probiotics and fibre. The taste is a little salty, but becomes more palatable when blended with a ripe banana.
Check out the full range of hemp products online including hemp seed oil, hemp protein and hemp seeds.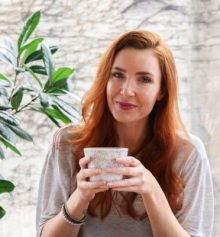 Article by Je t'aime Hayr, HealthPost customer ambassador.
A self-confessed 'Green Smoothie Queen', Je t'aime loves to write about health, wellness and eco-living, and has not-so-secret hopes that her words may help to 'save the world' while inspiring people to live their best life. She lives in Auckland with her partner and their two boisterous twin boys, and when she's not busy writing or wrangling her toddlers, you'll probably find her dancing, at the gym or unwinding on her shakti mat while reading one of the many books she has on the go.
Supplementary to a healthy diet. Read the label and take as directed. HealthPost, Collingwood.
TAPS 1947RS