When the sun comes out we all reach for the sunblock, knowing the risks for ourselves and our children if we don't have 'sun smart' behaviours during peak UV times. But knowing what to look for in a natural sunscreen is increasingly becoming a hot topic (pardon the pun!).
There are so many different sunscreens available on the market today, and it can get quite confusing knowing how to choose what is the healthiest and most effective option. To make it easier we've created a simple guide so you know what to look for when trying to choose the best, most natural option for you and your family.
Generally speaking, there are two types of sunscreens: Chemical sunscreens and physical barrier sunscreens.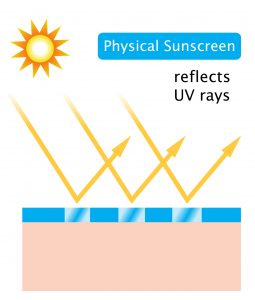 Chemical sunscreens use synthetic compounds which create a chemical reaction in our skin to change UV rays from the sun into heat, which then is released into the air.
Physical sunscreens contain active mineral ingredients which work by sitting on top of the skin and deflecting UV rays away. Like a mirror on the skin, they work more as a physical barrier to protect us.
How to Choose a Natural Sunscreen
Much of what we put on our skin is absorbed directly into our bloodstream. Choosing a physical mineral sunscreen should therefore be your first choice to limit your exposure to some potentially harmful chemicals.
It's important to note that some physical barrier sunscreens can sometimes also contain undesirable chemical ingredients along with the active mineral ingredients. We always advise reading the label to ensure the product contains natural and effective ingredients that are great for you, your family and the environment.
We suggest looking for a natural sunscreen with
mineral UV filters
, such as zinc oxide and titanium dioxide which are gentle on sensitive skin and work immediately on application. That means no more waiting around for 20 minutes before heading out for some fun in the sun!
Zinc oxide
As well as having preserving qualities in the formula, zinc helps by not absorbing into the skin, and instead sits on top of the skin to reflect the sun's rays away. Thanks to modern technology, there are multiple forms of zinc available that rub in easily, and no longer leave the white cast on our skin that once traumatised us as children! Zinc oxide can come in a variety of sizes such as nano (extremely small), micronized (very fine) particles, and larger sunscreen-grade mineral size. The general idea is that the smaller the size, the greater the coverage and the easier and clearer the zinc will be to apply, but it does depend hugely on other ingredients contained in the sunscreen as well. With advances in technology however, we're now seeing new products that rub in easily despite using the largest size of zinc.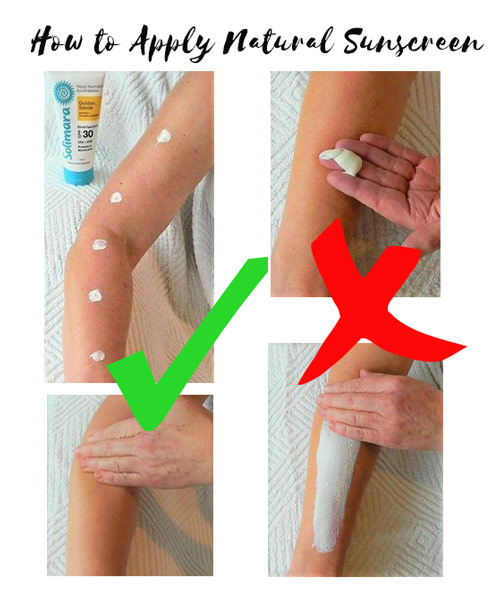 Titanium dioxide
Titanium dioxide is similar to zinc in that it can reflect both UVA and UVB rays. It is also gentle the skin and can support redness and sensitive skin types. Micronised or nano titanium are commonly used in sunscreen products and offer broad protection.
Along with these ideal active ingredients, always check the following:
The SPF value – at least SPF30 or SPF50 in times of high exposure or for fair skin
A number that indicates independent testing of the SPF (eg. AS/NZS 2604:2012)
A full list of active and non-active ingredients, with mineral UV filters used
Whether the product is water resistant or not, and reapply accordingly
If the product is safe for coral reefs and the environment
Expiry dates
As part of our Good Ingredients Promise and to ensure that we only stock the healthiest products, all sunscreens that HealthPost stock have had independent testing to ensure they meet the SPF label claim.
We will only stock sunscreens that have undergone rigorous independent testing to verify any claims made about the UVA and UVB protection, as well as the SPF rating, and water resistance.
Remember, in order to be sun safe, it's also essential to consider seeking shade at peak times of sun exposure. Reapply sunscreen throughout the day, especially after being in water. Wear loose, light clothing that covers skin and wear a wide brimmed hat.
Thanks to HealthPost's strict standards, we believe we have the healthiest, truly natural sunscreens available. Check out our full range of natural sunscreens from our secure online store.
Our Favourite Natural Sunscreens: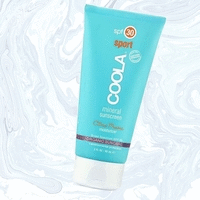 1. Coola Sport SPF30 Sunscreen

✅ Physical Barrier Sunscreen
✅ Natural Mineral UV filter – Titanium dioxide and Zinc oxide
✅ Paraben free & Hypoallergenic
This antioxidant infused, mineral sunscreen is 80 minutes water resistant, perfect for those that are active and love the water!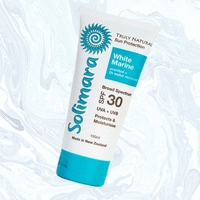 2. Solimara Truly Natural White Marine SPF30 Sunscreen
✅ Physical Barrier Sunscreen
✅ Natural Mineral UV filter: Zinc oxide
✅ 2 Hours Water Resistant
Jam packed with natural ingredients including Shea Butter, Jojoba Oil and Sweet Almond Oil, this environmentally friendly sunscreen is not only reef safe, it also helps protect and moisturise your skin.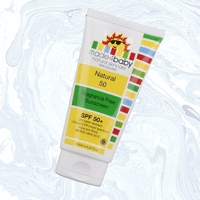 3. Made4Baby Natural Fragrance Free Sunscreen SPF50+
✅ Physical Barrier Sunscreen
✅ Natural Mineral UV filter: Zinc oxide
✅ SPF50+
Specially formulated for even the most sensitive skin, this gentle and naturally derived sunscreen is 2 hours water resistant and is suitable for the whole family including babies.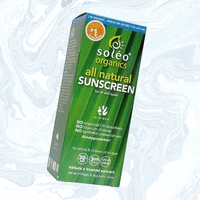 4. Soleo Organics All Natural Sunscreen
✅ Physical Barrier Sunscreen
✅ Natural Mineral UV filter: Zinc oxide
✅ Organic ingredients
This all natural and organically produced sunscreen blocks both UVA and UVB rays, is up to 3 hours water resistant and is fortified with botanical extracts to gently care for your skin.
Check out our Facebook Live Q&A on Chemical vs Natural Sunscreens with Emily Jensen and Natural Health Expert, Liz Jury.