It's not easy finding the perfect sunscreen. Of course, I want products that are safe and effective, but like most people, my wish list doesn't end there. I don't want it to be messy or sticky, turn me as white as a ghost, pill under makeup, or leave hand-prints stuck to the car doors and seats. And because applying sunscreen to small children is like wrestling alligators, it has to rub in quickly too.
Sadly, oh-so-convenient sunscreen sprays are ozone depleting and I really don't want to inhale the ingredients. Plus, I was recently horrified to discover that the spray sticks to sand, which is then carried out into the ocean when the tide comes in. Some sunscreen ingredients (oxybenzone and octinoxate), have irreparably damaged the coral reef, so it's important to check your sunscreen is reef safe before you swim.
Chemical or Physical Sunscreen?
Chemical sunscreens use synthetic compounds which create a chemical reaction in our skin to change UV rays from the sun into heat, which then is released into the air. Physical sunscreens contain active mineral ingredients (zinc oxide and/or titanium dioxide), which sit on top of the skin to deflect UV rays away. I prefer to use a natural, physical sunscreen with mineral UV filters as they are suitable for sensitive skin and work immediately – you don't have to wait 20 minutes before going into the sun, which is a big plus when you have kids racing out the door. BUT, they do require a little more care with application. Instead of smearing it on, you'll get far better results if you dot it on exposed skin before you blend.
Natural Sunscreen Tried and Tested
I tried a few 'HealthPost approved' natural sunscreens on the whole family to see which ones got the thumbs up.
Being sun smart used to mean simply 'apply sunscreen and cover up', but these days things are more complex. It means being aware of the effects that sunscreen can have on our health and just as importantly, the health of our planet. And what could be more important than that?
Shop HealthPost's range of natural sunscreens online now.
Article by Je t'aime Hayr, HealthPost copywriter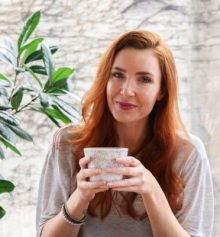 A self-confessed 'Green Smoothie Queen', Je t'aime loves to write about health, wellness and eco-living, and has not-so-secret hopes that her words may help to 'save the world' while inspiring people to live their best life. She lives in Auckland with her partner and their two boisterous twin boys, and when she's not busy writing or wrangling her toddlers, you'll probably find her dancing, at the gym or unwinding on her shakti mat while reading one of the many books she has on the go.