Meet Lucy, HealthPost Sustainability Lead, daughter to founder Linley, mum to Isla and Leo, and a natural health and wellness enthusiast. Read along as Lucy shares our latest sustainability news, mindful matters, and musings on how her and her whānau are living naturally healthy lives.
23 June 2022
Healthy changes & restoring local biodiversity
Since 1988 we've been delivering wellness from our home in Mohua Golden Bay, at the top of the South Island, to Aotearoa and abroad.
We're always looking at how we can better support your wellbeing journey and make mindful choices easier, so we've made some healthy changes to more closely reflect the values that we live and breathe every day.
The land, the sea and the remarkable community of Mohua Golden Bay are a huge part of who we are and why we want to help you live naturally healthy lives. We're so pleased to bring you more of 'the Bay' in our brand refresh.
In our efforts to have a positive impact on the wellbeing of people and the planet, we have a special place in our hearts for the place that has nurtured us for so long.
Alongside our ongoing work to create positive change in our industry and to make ethical choices easier for our customers, we're focused on restoring local biodiversity and caring for our community.
And we're not alone. Whether we're reintroducing threatened seabirds through the HealthPost Nature Trust or taking a local approach to being Zero Carbon that benefits our precious ecosystems, this mahi always happens in partnership.
Our recent team tree planting, which takes place every year, was a great chance to get hands-on alongside whānau and our inspiring community volunteers to restore habitat in the Wharariki Ecosanctuary and enable more species to thrive.
Working closely with like-minded supply partners, conservation organisations, scientists and carbon experts, iwi partners and the sustainable business community, we're continually learning how to create positive, lasting change.
While we've made some healthy changes, we're still the same family-owned Kiwi company, and we've been based in this remote corner of Aotearoa for almost 35 years.
Above all though, our ethical evolution reflects a decades' long conversation with you - our customers, who have kept us committed to doing all we can to foster healthy people and a healthy planet.
With your support, we'll keep on doing just that.
Learn more about the HealthPost Nature Trust.
2 November 2021
We're Certified Zero Carbon with Ekos
A key milestone to celebrate as we look back over the last year is becoming Zero Carbon certified with Ekos.
We've been planting trees as a team for more than a decade now, and we've stepped up our revegetation efforts in recent years through our HealthPost Nature Trust, which is focused on creating a safe habitat for threatened species. We've also had our own local indigenous forest project underway since 2014, which has now been government-verified as a permanent forest sink.
To support these ongoing grassroots efforts, we engaged carbon experts Ekos to help us gain a much deeper understanding of our carbon footprint.
It took more than a year and the development of some new best practice methodology to get the complexities sorted, and we were grateful to have such thorough partners at Ekos.
The measurement process has improved our mindfulness of carbon efficiency across our team and has enabled us to factor carbon more accurately into our business decision-making.
The inaugural emissions and reduction report is available here.
When it comes to offsetting our currently unavoidable emissions, the vast majority of which relate to our parcel deliveries, our choices align with our efforts to restore biodiversity in our local area through the HealthPost Nature Trust.
In addition to verified credits (NZUs) from our own carbon forest, we've invested in other government-verified indigenous regeneration projects in our local region. While this is a more costly approach, we have the satisfaction of knowing that we're not only Zero Carbon but also helping to support biodiversity in Mohua Golden Bay and beyond.
Our sincere thanks to you – our community, team, and partners for supporting our efforts. Zero Carbon is another step for us in our commitment to work collaboratively toward a lower carbon future.
You can read our emissions and reduction report and learn more about our sustainability commitments here.
1 September 2021
This year has felt like an extended 'spring-clean' to me. Not so much the Saturday-morning cleaning whirlwind, but gently letting things go and being more considered. Taking a 'mindful pause' before purchasing reflects greater a understanding of environmental impacts and it speaks to a commitment to make more space in my life for what I love.
Every object (like every human relationship!) represents a degree of complexity - even if it's simply evaluating the packaging and considering how it can be reused. Creating space, inside and out, is a guiding principle this year. I find regular journaling a wonderful practice for decluttering my mental space and letting the fresh air in. It's not the Marie Kondo-style overhaul associated with the traditional 'spring clean' but more about becoming clearer on what we really value in life.
As a business, we're equally determined to live our values, and there are many wonderful groups and resources available these days to help us on the path. As a large employer based in a small community, we're naturally connected to the impact of our decision-making on those around us. We've paid our team the living wage for some time now and we're pleased to announce that we are accredited Living Wage Employers.
We're also members of Aotearoa's Sustainable Business Network and we draw guidance and inspiration from this likeminded group. We're delighted to be finalists in the Sustainable Business Awards for 2021, in both the Social Impactor and Restoring Nature categories. There is so much trail-blazing in Aotearoa, and we're truly honoured to be recognised as delivering on our vision to have a lasting, positive impact on the wellbeing of people and the planet.
To that end, the HealthPost Nature Trust keeps gaining momentum and collaborators in its restoration of biodiversity at Onetahua Farewell Spit and Wharariki. The Onetahua Restoration has recently received significant funding for a feasibility study (now underway) that would ultimately enable ecological restoration and species reintroductions on a much larger scale. Potentially game-changing! We're still on track with our extensive preparations for the safe translocation of fluttering and flesh-footed shearwater chicks to our Wharariki Ecosanctuary this coming summer. We'll keep you posted.
26 July 2021
Early winter is tree planting time here at the top of the South. In a recent team event for our HealthPost Nature Trust, we planted 1400 native grasses and trees within the Wharariki Ecosanctuary to help create habitat for our anticipated seabird reintroductions this coming summer. Digging alongside DOC staff and Nature Trust community volunteers we were left with an hour of light to put in some large nest boxes for the Fleshfooted Shearwaters. This was seriously solid digging and made the beer and pizza taste all the better afterward!
The Ecosanctuary is starting to resemble a Hobbiton for birds, and it will be very cool to see the shearwaters, petrels and other threatened seabirds coming and going in future years.
It was special to be hands-on as a team in service of the work we're doing to restore biodiversity in our own backyard. Thank you to those who participated and to all our customers and collaborators who make this rewarding work possible. Our planting day was a reminder of how good it feels to be working out in the fresh air and I try to pay attention to the quality of the air in our home over winter, too.
I open the whole house up completely as often as possible to refresh the air, I make room sprays using essential oils – especially those like cinnamon and clove – and have recently invested in a good oil diffuser. I also put essential oils in the laundry, especially kids' bedding, uniforms and towels. As well as keeping our environment healthy, these warm woody scents help me to embrace the mood of the season. And going barefoot regularly, on the beach or on the grass, helps me to stay grounded and embrace the season, even when it's less than comfortable!
This winter I'm embracing introspection with journaling, meditation, walking on the near-empty beaches, and generally allowing myself a bit more down time. I find quality, cold-pressed oils particularly supportive during winter. I put flax seed oil on the kids' porridge, hemp seed oil on my toast, and use plenty of oil on my skin. We have lots of lovely facial and body oils in our range, and if I run out I'm happy to use coconut, avocado or macadamia oils from the kitchen.
Whatever winter means to you, here's to staying well, slowing down and finding moments of connection with nature and self.
30 March 2021
We all know that there's no such thing as perfect packaging from an environmental perspective (except perhaps the banana skin!).
To account for the environmental impact of a particular packaging, we need to understand what goes into making it, as well as what happens to it once we're finished with it. This means understanding manufacturing processes and recycling systems, which vary from region to region. We can't expect every individual shopper to dig this deep, but at HealthPost we do expect the brands we stock to be taking these questions seriously.
This doesn't mean pretending to be perfect, it means assessing environmental impact holistically and making clear and transparent information available.
We're happy to highlight those who are leading the charge here with our Mindful Brands – Eco packaging. These are the brands who will keep improving and innovating as new and better packaging becomes available, and we (and you!) will be on that journey with them.
As our team will testify, I get frustrated about the misinformation out there currently on compostable packaging. No doubt it can be the best option available for some products, but rarely is it entirely 'made from plants' as some brands claim.
I was pretty surprised to discover this myself when we researched options for our outbound courier packaging. Any compostable plastic packaging with flex is likely to be at least 50% PBAT, a petroleum derivative. And any product packed in compostable plastic that meets the Home Compostable standard will contain PBAT, as pure plant-based packaging doesn't break down fast enough in a home compost.
PBAT has met safety standards for home composting, but keen gardeners still like to know what they're growing their vegies in, and what percentage of their packaging actually comes from renewable sources. Soft compostable plastic can also contaminate soft plastic recycling, making this marginal recycling process less tenable.
Again, there is no perfect option, and we appreciate everyone who makes an effort to raise the bar: manufacturers, brands and, most importantly, customers who care. We'll keep doing our very best to empower your choices.
25 February 2021
Te Whare Whakatā and the Whales
Our team jumped into action to assist DOC and Project Jonah with the stranding of 48 Pilot Whales on Farewell Spit on the 22 nd and 23rd of February. Project Jonah trained a group of us as Marine Medics after the mass whale stranding at Farewell Spit in 2017 and we keep stranding supplies (buckets, old sheets, wetsuits) with us here at HealthPost. The pilot whales strand in our HealthPost Nature Trust project area and it makes sense that we're on call in the event of a stranding.
This time, we were able to offer our newly renovated Te Whare Whakatā, an historic cottage at the base of Farewell Spit, as the whale rescue HQ. Te Whare Whakatā is the HealthPost Nature Trust field station where this summer new research on paper wasps and their impact of endemic insect life has been taking place. (The fascinating findings, including a possible natural control method, will be shared shortly!) The Whare is available for ecological research and education, conservation efforts and cultural activities. We plan to make it the best possible base for future whale rescue efforts and to train more of our team as Marine Medics with the wonderful Project Jonah.
Te Whare Whakatā, a name gifted by Manawhenua ki Mohua, means ' House of Rest'. And it was certainly well-earned rest for the tireless team who worked incredibly hard over two days to successfully refloat 28 of the stranded whales. Personally, I found being involved in the rescue effort and bonding with the whales very moving and rewarding, despite the heartbreaking losses. These gentle and sensitive creatures stayed largely calm throughout what must have been an excruciating experience, and seeing them socialising and reconnecting when they were refloated is something I won't forget. We take our hats off to DOC, Project Jonah and all the volunteers for their dedication. It meant a lot to us to be able to help.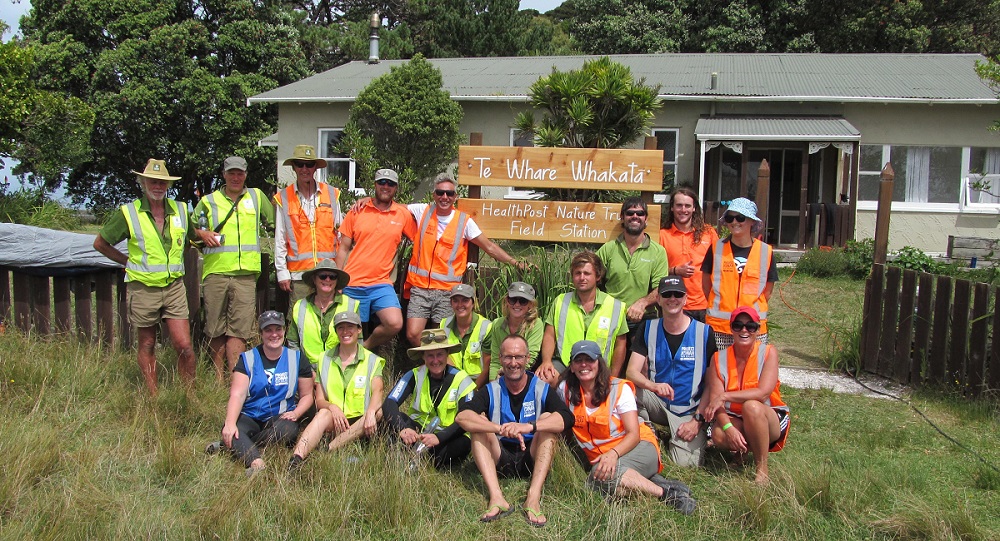 Whale Rescue Crew (DOC and Project Jonah) outside Te Whare Whakatā the HealthPost Nature Trust Field Station.
21 December 2020
I'm grateful to be able to share that, despite the challenges of 2020, we've strengthened our commitment to sustainability. This year, we've made significant strides to:
Partner with Mindful Brands
We're excited to celebrate our Mindful Brands. Those who are committed to positive change for people and our planet. We've introduced 1000+ new products to make better choices easier.
Combat our carbon footprint
We're working with the sustainability experts at Ekos to develop a deep understanding of our carbon footprint and identify the most impactful reductions. We continue to develop our own carbon forest of regenerating native bush – right here in Mohua Golden Bay – so we can offset remaining emissions via local native forest projects that benefit the whole ecosystem.
Champion sustainable procurement in Aotearoa
We joined the Sustainable Procurement Leaders Group to develop a pathway towards sustainable procurement across Aotearoa, because systemic sustainability issues need collaborative solutions.
Restore biodiversity in our beautiful backyard
We donated a further $100,000 to the HealthPost Nature Trust for ecosystem restoration and planted 1000+ native grasses, kanuka, and cabbage trees as part of our annual tree planting.
Open the Wharariki Eco Sanctuary
With the HealthPost Nature Trust we're working to bring threatened seabirds and other species back to the mainland. This is a significant partnership project with local Iwi, DOC, Mohua community and conservation experts from across Aotearoa.
I'm proud of what we've achieved together, and we remain committed to expanding our positive impact on the wellbeing of people and our planet.
In 2021 we'll keep up the momentum through:
Reducing our carbon emissions
Taking further action to combat climate change by reducing our own carbon emissions. We'll continue to partner with Mindful Brands that are taking climate action seriously.
Eco-friendly packaging always
Diverting waste from our natural environment by reducing unnecessary and hard-to-recycle courier packaging.
Restoring ecological biodiversity
Welcoming the first relocation of seabirds to our Wharariki Eco Sanctuary at Onetahua Farewell Spit. We'll continue planting natives, especially around the wetlands, and keep up our predator trapping efforts to ensure these birds and other species have a chance to thrive in the Sanctuary and beyond.
Together, our collective contributions create meaningful change. It's your continued support that makes this possible – thank you for helping us work towards a better world.
23 November 2020
Like many families, we take the growing, procuring and preparing of food seriously in our home, undertaking these tasks with care and (mostly!) enthusiasm.
Where I tend to let myself down is in bringing proper attention to enjoying the fruits of these labours. I will go to lengths to make a coffee exactly how I like it, but then drink it at my laptop without even tasting it. So, a focus for me as we wrap up this year full of challenges to our equanimity, is more mindful eating. A great companion has been 'How to Eat', by Zen master Thich Nhat Hanh, who helpfully reminds me of the obvious: 'If you chew your planning and your anxiety, it's difficult to feel grateful for each piece of food. Just chew your food.'

Recently, I've started getting up a little earlier so I can sit with my kids while they eat their breakfasts, instead of rushing around making lunches. Little ones tend to be more charming first thing than they are at dinner time, so we have been rewarded with some sweet moments of connection before the day sweeps us away.
Steadily expanding the array of tea-making herbs in our courtyard has been a nice way to deepen my connection to what I am consuming.

We harvest kawakawa leaves for tea when out walking and petals from the wild roses blooming abundantly along our road. Both plants have an affinity with the heart and healing grief. Lemon balm is another soothing, mood-lifting herb that is apparently especially helpful when the sun has been absent for a while. Lavender, rosemary, mint, sage and calendula are among other regulars in the teapot. You don't need a lot of space or gardening skill for these helpful and forgiving plants, and they grow easily in pots.

With petals and leaves in my cup I find it easier to be mindful of what Thich Nhat Hanh calls 'Drinking a Cloud'. 'Looking deeply into your tea, you see that you are drinking fragrant plants that are the gift of Mother Earth,' he writes. 'You know that you are drinking a cloud; you are drinking the rain. The tea contains the whole universe.' And as the rain falls steadily in Golden Bay today, cradling a cup of lemon balm tea, this is something I feel ready and willing to appreciate.
19 October 2020
After years of 'getting away' overseas pretty regularly, the events of 2020 have given me a deeper appreciation of being just where I am. If a whole day passes and I get no further than our garden or the local beach, that's okay with me. And as I bring my attention back home, I discover a quietly thriving community right here, in our tiny village of Tukurua, Golden Bay. The Tukurua Collective of yoga and meditation teachers has become a hub for me. I'm grateful to all who generously share their knowledge in this space. We sponsor a fortnightly radio show hosted by one of The Collective's teachers, Sam Blanchard, on Fresh FM. 'Yoga Beats' skillfully weaves together yogic philosophy and contemporary tunes and it's well worth a listen.
There is a great organic sourdough bakery, Bacca, on Tukurua Road. Their famous cinnamon rolls (smelt but not seen) continue to elude my kids, but maybe these holidays they'll strike it lucky. We have clever folk growing oyster mushrooms and immune boosting shiitake across the river and delivering them by bicycle. And they're considering cultivating other functional strains, such as the brain-supporting Lion's Mane.
While enjoying a lower carbon lifestyle lately has been good for my soul, it's also been no bad thing for the environment. We've made another climate-positive local discovery through the HealthPost Nature Trust.
At the recent Trustees meeting, we focused on the significance of blue carbon i.e. carbon dioxide removed from the atmosphere by coastal ocean ecosystems, primarily mangroves, salt marshes and seagrass. Our Farewell Wharariki project area encompasses 25% of Aotearoa's seagrass meadows. Locals have long collected seagrass for vegetable gardens when it washes up on our beaches. Most of us didn't know that it is also a highly effective climate sink, sequestering many times the carbon of landbased plant life because it locks it up in layers of sediment. Seagrass meadows are also important spawning grounds for many fish species. Blue carbon reveals an opportunity for the HealthPost Nature Trust to make a significant contribution to climate change mitigation through a better understanding of what is required for the flourishing of our seagrass.
Wherever you find yourself and your community this spring, I hope that there is plenty to feel grateful for.
27 August 2020
These times. We all deserve a hug (if it were that simple!) just for navigating them as best we can. There are so many who deserve special recognition right now, and, as I have two small children, there is one group who is front of mind for me: early childhood educators and teachers. My son is four and twice a week he attends a beautiful centre just over the hill from our house in Golden Bay. I am so grateful to his teachers for creating a space that is warm, and emotionally light, whatever is going on in the wider world. Holistic care for the wellbeing of our precious tamariki involves, along with all sensible hygiene factors, cuddles, and stories read on laps. Teachers of all age groups continue to put their dedication to our children first, accepting less personal protection in order to protect our kids from undue fear and anxiety. Going into the office is optional for me, and I write this from my kitchen table, feeling humbled and grateful to all those, including our own operational teams, who keep on showing up on behalf of all of us.
Full team get-togethers have been limited of late, for obvious reasons, so it felt special to have our annual Tree Planting Day together in July. Our autumn planting was postponed due to the pandemic, so we found ourselves planting a wind-sculpted peninsula in mid-Winter. Good thing our team has grit!
Thanks to a team effort with DOC and the local community, we planted 1000 grasses, kanuka and cabbage trees in our Wharariki Eco Sanctuary – all grown for the HealthPost Nature Trust from locally sourced seed. These plants will provide shelter and habitat for threatened species such as Nelson green gecko, and rare matuku (bittern) in the Wharariki wetland. Plus, the native vegetation buffer inside our predator-proof fence helps prepare the Eco Sanctuary for the arrival of fluttering shearwater chicks this summer.
We've held an annual Tree Planting Day for a decade now, planting more than 10,000 trees in stunning spots around Golden Bay. Thanks to the support of our customers, team and the wider community, we've taken another small step on our journey to restore thriving biodiversity in our own special corner of the world. We look forward to doing more over the coming years.
1 July 2020
We've been based in the tiny coastal village of Collingwood for 30 years, and as the largest employer in Golden Bay we feel a strong responsibility to the local community. I have been moved by all the warm wishes we've received. It's often in a crisis when we realise that, collectively, Golden Bay has got our back!
The recent upheavals have seen us networking with local businesses to help get Golden Bay on the map for more New Zealanders. We may not have tropical temperatures, but winter is often calm and clear in the Top of the South, and the light at this time of year is stunning.
I want to make special mention of the wonderful Sustainable Living Course run by the local Sustainable Living Centre. People have traditionally come from all over the globe to do this course, which draws on the wealth of sustainability expertise in Golden Bay. Their next course starts in September, so be sure to check it out on their website: www.gbslc.org.
Part of how we care for Golden Bay is by enhancing biodiversity through our Wharariki-Onetahua Restoration. People near and far volunteer their time and energy for this partnership project, and the latest contribution was from the Primary students at Collingwood Area School, who are conveniently located right next door to HealthPost! Students built penguin nest boxes for the HealthPost Nature Trust and helped us install them so that Little Blues can breed safely at the base of Farewell Spit/Onetahua.
Thanks, team, for helping us show the love for this very special part of the world. I hope that, wherever you are, your local community is thriving.
29 April 2020
I know I'm not alone right now in experiencing some vertigo as our familiar world swirls around us and we wait to see where it lands. It's heartening to see our massive collective effort to stop the spread of the coronavirus, and that together we're now able to move slowly towards our new normal.
For those lucky enough (and I hope this is you) not to be overwhelmed by illness, anxiety or isolation, this is a time of reorienting ourselves to our lives and values, personally and collectively.
Unexpectedly, I feel well-slept for the first time in forever. I knew that I was rather rushed, but I didn't fully appreciate the impact this was having on my nervous system and my ability to unwind. Professional and personal life have been no less demanding, but I feel better able to discern what really deserves my attention and what I need to let go of.
The collective focus on wellbeing and the extra encouragement to look after our precious selves, physically, emotionally and mentally, must be positive. I've always been grateful for my natural energy reserves, but it is a revelation to have more opportunity for both proper rest and physical movement.
Never waste a crisis, as my dad is fond of saying. Every rupture provides the opportunity for reimagining, so that as things settle, we find ourselves more flexible and open-minded. Short daily meditations are helping me to harness the impetus for self-insight right now. Nothing too ambitious, just checking in with myself more regularly.
When the past feels less relevant and the future uncertain, there is more incentive to stay in the moment: to pay attention, look around and appreciate all that is here right now. I'm trying to focus on the quality of my experience rather than the quantity of things packed into a day. It's amazing how many little things go unnoticed when we rush from task to the next. Working at the kitchen table is knitting my work and home life together in a way that isn't easy, but it is interesting, and has given me a new perspective on both.
With the move to Level 3, we're now able to offer our full product range online while continuing to adhere to our strict new protocols to keep both our team and customers safe. We feel more grateful than ever to be able to send wellness to Kiwis from our remote Golden Bay location.
We're still working hard, alongside the wonderful brands we carry,to bring you the products you love and rely on. While we can offer our full range, unfortunately we'll continue to see some products out of stock at our suppliers. A few reasons for this include: the increased demand for natural immune support and online shopping, disruptions to supply chains for imported products and/or ingredients, and changes to the way manufacturing facilities operate, to make them as safe as possible.
You may also notice a slight delay in our usual speedy service; however, our passionate team continue to roll up their sleeves and remain as dedicated as ever to getting your goods to you. We currently expect a delay of about 2-3 business days.
We realise you may have missed out on something due to 'out of stocks' or our more limited essential range; perhaps found us more difficult to contact or may have waited longer than usual for your parcel of essentials to arrive. As a 100% family owned NZ business we greatly appreciate your patience and support as we've navigated through this new way of working.
So, here's to embracing our collective challenge to imagine our way into a better world. I can't help but wonder how we'll reflect on this period, and the ways it has changed us, in years to come.
April 2020
Hello lovely people,
How are you going in these challenging times?
Many of you have been in touch recently to remind us of how much what we do matters to you, now more than ever. Thank you for your kind feedback and for your patience while we've taken considerable pause to work through how we can provide essential wellness products in the safest possible way.
We're a business born of genuine need and we've been operating for over 30 years; we understand that people rely on our products and support. We're also aware that this situation is bigger than any one person or organisation. We've always seen the health of the individual as inseparable from the health of the whole and this has never been clearer than it is today.
It's hard to be 100% sure of taking the 'right' course of action in unprecedented times, but we know that our process has been extremely thorough and values based. As we navigate this crisis together, our usual 'certainties' have been replaced by a shared vulnerability, and we are building deeper connections and trust as result.
We've been meeting daily as a board of directors and management team to work through how we can best serve collective wellbeing right now – balancing the needs of our team, our customers, and the wider community. From the 6 th of April we'll be delivering essential wellness products to existing Kiwi customers. As Aotearoa's largest online natural health retailer, we have the systems and capability to safely provide contactless wellbeing support to tens of thousands of Kiwis. As an online, family-owned business, with large rural premises, we can limit the risk to our team and can respond immediately to evolving circumstances. A lot of essential workers are inevitably far more exposed in their line of work and we are humbled by their service to all of us.
In such difficult times, we hope you're finding moments to pause, reconnect and reset. A meditation practice is helping me to find some calm. Being back in touch with beloved far-flung friends has been a treat. We've planted more peas and carrots for the kids to munch on. Juggling work responsibilities with little people has never felt more real: I'm writing this at 6am on Sunday morning with my four-year-old son Leo on my lap. He's being unusually accommodating though, and I think with all this home time perhaps his Mum-cup is especially full. I know many people have it really tough right now. I hope you're also experiencing some quiet joys and fresh perspectives as we feel our way through this together.
Aroha nui,
Lucy
P.S you can read our FAQ's about ordering your wellness essentials during COVID-19 here.
18 March 2020
Our purpose for more than 30 years has been to help people live naturally healthy lives. Supporting the wellbeing of our customers and team seems more vital than ever in light of the evolving global situation and stress created by COVID-19. The pick-up on immunity products is very real as people choose to be proactive at this time. We're doing our best to keep up but our usual speedy delivery is being delayed by a week. Our contact centre team are also doing their best to answer your queries. If you have a query about the status of your order, we kindly ask that you try checking your order status and tracking your order online first, so that our team are able to prioritise those customers who require extra support and advice at this time. Thanks so much for your patience and understanding.
We're doing our utmost to keep key products in stock right now. Some supply issues are unfortunately beyond our control. Apologies if you can't get what you're after. Please click 'notify me' on the product page on our website and we'll let you know when that product is back in stock. We're also working on updating our site when a product is out at the supplier and may not be available for some time, so you can look at other options.
If you are feeling unwell, please consider shopping online rather than coming into the store, to keep our team and other customers in good health. Along with following Ministry of Health recommendations, we're also providing our team with extra Vitamin C and olive leaf to support their immunity and that of their whānau.
While being real about the risks, we're collectively doing our best to stay positive (which may itself support immunity). Let's do everything we sensibly can to keep ourselves and others safe and well, while avoiding seeing our fellow humans as sources of potential contagion to protect ourselves against. This current health crisis reminds us that individual and collective wellbeing are always mutually dependent.
Wishing you all good health.
March 2020
Life has been full of challenges lately, from minor to monumental. I feel fortunate to have encountered the tools of mindfulness, meditation, yoga and breathwork over my adult life. I know how much they help, especially in testing times, but still I've struggled to practice them with consistency. Why is it that the things we most need are the things we find hardest to prioritise? Well, I'm getting over that. When stress becomes incapacitating, it's a clear sign that we can't keep doing things the way we've always done them: the belief system and the habits must change. These practices don't magic away the difficulties, but they do provide a path to a bigger perspective. Part of that, for me, is giving up the idea that life is meant to be easy and becoming grateful for growth. I've got a long way to go, but here are some ways I currently cultivate mindfulness:
Being present with my kids and my dog. My children, 4 and 6, and so incredibly attentive to the natural world. They notice everything: every flower opening, pea ripening, insect making its home. When I can slow down and see freshly through their eyes, it's a beautiful experience. And when I'm properly present with my dog on our beach walk it's as if there's an invisible string connecting us. As soon as my attention wanders, so does she!
Practicing mindfulness in my relationship: this is something my partner is also committed to. Sometimes it makes things uncomfortable, because there is no hiding, you have to be right there, exposed and vulnerable, but the deepening of understanding and connection is very real.
The Wim Hof technique. We've been practicing this for a year or so now, starting each day with 15 minutes of intensive breathwork, followed by a cold shower. I can fit it in before making the school lunches, and it really seems to help in combating anxiety, building resiliency, and maintaining a robust immune system. It's also a commitment to looking after myself, which is powerful in itself.
Positive changes thrive on kindness, curiosity and self-acceptance, rather than judgement. So, go gently on yourself, and I salute any little step you choose to take toward greater mindfulness.
February 2020
Fostering our precious flora and fauna is likely front-of-mind for all of us witnessing the scale of devastation wrought on Australia's extraordinary wildlife by bushfires in the past few months. It's hard to comprehend the deaths of 1 billion animals and the flow-on ecological effects of the fires, not to mention the many humans who have lost their homes. It's easy to feel overwhelmed and powerless.
There is some comfort in doing what we can, in our own backyard. Small but timely steps can resonate, and this has certainly been the case for our Wharariki-Onetahua Restoration. On the 18 th of January Conservation Minister Eugenie Sage travelled to Golden Bay to officially open the Wharariki Ecosanctuary. The culmination of months of work by the HealthPost Nature Trust and its partners, this sanctuary, combined with extensive trapping and revegetation in the wider Farewell Spit area, enables us to start reintroducing threatened plant and animal species to a habitat of relative safety. People far and wide have got behind our vision for thriving biodiversity at the tip of the south. We're so grateful for the energy here on the ground in Golden Bay, to the national conservation community for their expertise, and to everyone who shops with us, helping make this a reality.
Speaking of small steps, we're pleased to say that our whole tea range is plastic free (surprising how many teabags have plastic in them). This also pleases our gardener, Nicky, who composts great buckets of tea bags for the HealthPost garden. From this soil she grows mint, lemon balm, sage, rosemary and horopito in our garden so we can make a cuppa without resorting to a packet at all. I'm embracing leaf tea currently, the ritual of warming the pot and making enough to share. JusTea's purple tea is a new favourite: not cheap, but delicious. Artemis's 'Liver Detox Tea' and 'Rest and Relax' are my staples, morning and night respectively. Both made their way into my routine via recommendations from inspiring colleagues, so here I am, sharing the herbal love. Salud.
January 2020
Here we are, having stepped, skipped or tumbled into the new decade. However it finds you, there seems to be a lot of energy for new beginnings in 2020. People kept saying in early Jan: 'I've got a good feeling about this year.' Who knows what's ahead of course, but that's a nice note to start on: quietly optimistic.

My small but solid resolution this year centres on the breath. After 20 years of yoga practice I'm a habitual belly breather, but extra tough times put that to the test last year and I found myself at times literally gasping for breath. Starting each day with an intensive 15-minute breath practice based on the teachings of Wim Hof seems to improve my resiliency. And it's short enough that I can usually sneak it in before the kids wake up. It's also done horizontal so I don't have to get out of bed! Bonus.

The mushroom-fortified cacao drinks I've been serving friends and family for a while now will be staying on the menu in 2020. In the morning I add stamina-enhancing adaptogens such as maca and ashwagandha to brain-stimulating mushrooms like lion's mane and cordyceps; in the evening the soothing full-system tonic reishi with a pinch of cinnamon or cardamom is a favourite way to wind down.

With my youngest, Leo, now almost 4, I'm hoping to spend more time pottering in the garden with my children. People remark on how much my kids like vegetables, which is perhaps sheer luck, but I think that being part of growing, harvesting and preparing their own food helps hugely. If they go quiet they can usually be found plopped down in the middle of the pea patch or raiding the neighbours' radishes like Peter Rabbit. Gardening with little people takes patience though, and that's not my strong suit. So, if this year sees me cultivating more patience, as well as more peas, I'll be pleased.

Sustainable positive change seems better fed by kindness and self-acceptance than harsh self-judgement or criticism. So, go gently on yourself, and I salute your efforts, however the year may unfold.
December 2019

It blows me away how generous people are with their wisdom. My Christmas gift to myself this year is a donation to the wonderful American psychologist and spiritual teacher Tara Brach. Her wise words and meditations have helped to guide me through a challenging and growthful 2019. I highly recommend her podcast if you'd like channel some calm through the Christmas season.
It seems that as soon as we get better, we want better-er. At least that's me, endlessly aspiring to self-improvement, even if the outcome of all this effort is unfortunately not always evident! Sometimes I need to take pause, to check my great expectations of myself and others, and just let things be for a bit. And if I'm honest, it's often in these less pressured spaces that creativity and clarity emerges, at its own pace, rather than under the pump of self-imposed progress. As Tom Robbins, a stalwart of my (always too ambitious!) summer reading list says, success can be far more limiting than 'failure'.
November 2019
Goodness, there is some grievous greenwashing out there these days! I get pretty worked up about it (as our team could tell you), because it exploits the sincere intention to make a better choice, often by glossing over a complex reality in favour of something more appealing. We'd all rather believe in Santa Claus than climate change, right. No one needs another problem, but I believe that people (our customers at least!) are smarter and more caring than they're often given credit for. By muddying the waters, greenwashing makes it hard for people to choose better, for themselves and for the planet. This ultimately leads to consumer cynicism about making a difference, and, collectively, we just can't afford that right now.
And while we always look for better there's no point getting down about the ways we fall short sometimes. We all have to draw the line where it feels right for us, at any given time. And we can only do that effectively if we are empowered with really good information. We do our very best, on our blog, in our product pages, with our shop by speciality function, to help you make better choices based on what matters most to you. We take your good intentions seriously, and we hope that we can still have some fun together along the way.
Speaking of fun, we have many lovely additions (Madara, Hanami, Aotearoad) to our Clean Beauty range. Our new products guru, Jade, happens to be a beautician; for a product to get past Jade it has to be both squeaky clean and super high performing. It also has to be mindfully designed, easy on the environment, and beautifully presented. Check out some of the newbies. I'm tempted to ask her to hold fire with her new finds because these healthy products are having a decidedly unhealthy effect on my bank balance. Oh, and if you see us falling short of our best intentions, then please call us on it (in a nice way) – so that we can continue to be better, too.
October 2019
We're committed to making better choices easier, and in over 30 years in natural health we've seen how supplementing with Omega 3 can be game-changing for physical and mental wellbeing.
I personally found it super helpful in regaining emotional equanimity after having my babies and I've recommended it to many friends who've struggled in this challenging time. But providing better choices also means understanding the costs of our consumption for the planet and other species.
With this in mind, we recently commissioned a report from an independent marine sustainability expert to help us understand the relative sustainability of krill and other fisheries.
Our marine-based Omega 3 products are all certified sustainable, but we wanted to dig deeper into both the value and the limitations of these certification schemes. This piece of research gave us greater insight into the complexities and current state of play, and we made some changes to our range accordingly.
Like most countries in the world, we would love to see larger-scale ocean sanctuaries in the Antarctic Ocean. Many krill fisheries also support this. In the meantime, we'll continue to monitor the research and do our best to strike a balance.
August 2019
I'm not sure that things really do slow down in winter, but nonetheless I'm trying to embrace the 'mindful pause', connecting to deeper priorities rather than rushing at life full steam.It's easy to get swept up in the stories we tell ourselves about what we must accomplish. We need tools for cutting through the mental clamour and staying connected to what matters most. Inspired by the work we did with The Kindness Institute last year, supporting their wonderful programs to teach mindfulness in schools, we've been running mindfulness classes for our team and getting lots of great feedback.We're fully committed to betterment, but the drive for continual improvement needs to be tempered with gentleness, humour and healthy realism.
We work hard, so a focus on restorative practices to support team wellbeing makes total sense. Along with mindfulness, the team are keen to try Tai Chi and get more yoga on the go. Being better doesn't mean trying to be all things to all people, but approaching everything we do with heart, integrity and a clear sense of purpose.
July 2019
Our mission - to have a lasting positive impact on the wellbeing of people and planet - is embedded in everything we do Here are a few recent examples:
We've been out planting native trees in the past few weeks, as part of the Million Metre Streams project (Whau River Catchment) in Auckland and our own Wharariki-Onetahua Restoration in Golden Bay.
These regular planting days are a lot of fun and the team tackle the task with the combination of grit and good humour that they bring to their day jobs.
We love supporting brands whose business practices are as clean as their products. Through our strict ingredient standards, we've weeded out products that could be harmful to human or environmental health, and provided better choices.
Our new website puts transparency front-and-centre, and makes it easier for you to shop by your values too. We're thrilled to see a surge in support for smaller, purpose driven brands and we're on a quest to bring you more amazing ethical products from Aotearoa and beyond. Watch this space!
June 2019
A friend recently suggested extending a gratitude practice to encompass the things in life that aren't exactly comfortable, the sharp edges that encourage growth. Just as the winter frosts improve the flavour of kale and brussels sprouts, every season has its sweetness. My favourite way to boost vitality on chilly mornings is a cup of hot cacao with maca, cinnamon and SuperFeast mushroom powders. Along with being grateful, this brew makes me feel fortified, resilient and ready for anything.
We've had some wins on the sustainability front lately. Our HealthPost Nature Trust restoration of Farewell Spit and Wharariki is moving into an exciting new phase. As well as increasing our revegetation and pest-trapping efforts, we're currently planning for a winter/ spring 2019 construction of a predator proof fence that will provide sanctuary for threatened seabirds and other species. With nearly 4,000 of Aotearoa's precious plant and animal species now facing extinction, the responsibility is on all of us to do what we can.
The latest science being reported indicates that there isn't enough evidence to support the safety of biodegradable and compostable bags in land and water. We came to the same conclusion when we investigated this last year, so we opted for recycled paper for our new packaging despite the considerable extra cost. Wishful thinking doesn't actually make for a better solution. It's always a work in progress, but now more than ever, we're determined to search for better choices for a better world.
April 2019
The Christchurch Mosque attacks in March have been cause for soul-searching for all of us. Like the rest of the country, we're still reeling.
As a diverse, 100-strong organisation committed to having a positive impact on the wellbeing of people and the planet, we've been challenged to express two touchstone values – show we care and build trust – in deeper ways. What does it really mean to practice inclusiveness? How can we approach every human interaction with an open heart? Where must we, as individuals and as a business, show more courage and leadership in living by our convictions?
There is no single answer to any of these questions of course, but we've taken heart in being part of the collective outpouring of care in our community. Our beautiful team spread across both South and North Islands have found many ways to channel their distress into positive action. By coming together, first to talk and then, with the rest of Aotearoa, in silence. By asking each other 'how are you?' in the lunchroom and listening attentively, answering honestly. It feels more important than ever to be kind and gentle with each other, responding to terror with love and authenticity.
Special thanks to Carrie and the New Lynn crew who organised 50 flower plants to commemorate the victims, inviting local people and businesses in this diverse neighbourhood to come together and collect a plant to tend in remembrance and solidarity. Creating a connection with the local mosque to foster cross-cultural and inter-faith understanding is also an important step.
We're raising funds for Victim Support through our Better World programme - simply select the cause following your order and we will give $1 - at no extra cost to you. The ripples of care from all corners have brought us together in a heartfelt embrace of the contribution we all can and must make to the creation of a better world.
November 2018
It's now officially 30 years since Mum started HealthPost back in 1988. From selling her orange VW beetle to raise capital and running the business from the kitchen table, to now – two office locations, one Auckland store, and over 100 staff members! What an incredible journey it's been, and WOW how we've grown.
We're honoured to have some customers who've been with us for the whole ride. This level of trust and loyalty inspires us to continually look for new ways to help people live naturally healthy lives. While our rapidly changing world presents plenty of challenges, it also provides ample opportunities to be better. 2018 has been a year of consolidating and making some great additions to our talented team.
This will flow into some exciting improvements in customer experience in the New Year. We're also really pleased to be currently trialling paper-based packaging. Like many things, the quest for the most sustainable solution proved far more complex than it first appeared. While there's always compromise, we did our research and feel confident that we're pursuing the best option currently available. Check out our journey on the back page and let us know what you think. Our boxes are about to take on a bunch more personality too, so stay tuned.
September 2018
With Conservation Week in September, it's time for an update on the Wharariki-Onetahua Restoration, a partnership between the Farewell Wharariki HealthPost Nature Trust and the Department of Conservation and iwi to create an eco-sanctuary at the tip of the South Island. Onetahua (Farewell Spit) and Wharariki are iconic tourist destinations, and the area is also home to a number of rare bird, lizard, insect and plant species. Unsurprisingly, predator control is a critical issue. We've had remarkable success with our stoat trapping efforts to protect shorebirds in particular. Aotearoa has five of the world's most endangered shorebirds- quite a responsibility and the number of stoats caught indicates just how much work there is yet to be done. Planting and protecting habitat has been another focus of the restoration project to date.
Thanks to all who've selected the Farewell Wharariki HealthPost Nature Trust after placing an order with us, we'll keep you posted as this important project develops.
August 2018
When it comes to our bubs (and Leo, my youngest at 2, now considers himself firmly out of the baby category!) caring for their delicate skin with natural products is really important to me. I go for super-simple products from trusted local companies, like Tui Baby Balm and BioBalance Certified Organic Virgin Coconut Oil. Weleda's White Mallow range also works wonders and I'll happily slather any of these products on my own skin too!
With the rigours of parenting small children, your skin is often the least of your worries. On that note, we're pleased to support Dayspring Maternal Health through our Better World donation programme this month. Dayspring provides specialised parenting support, counselling and life skill programmes to women who need it most.
Keeping mums and babies well has been a theme for us of late. Based on your selections, our May donation to the Himalayan Trust funded much-needed medical equipment and training for maternal and neo-natal health in the remote Nepalese community of Bung. Thank you for making this possible!
July 2018
Winter is a beautiful season, but moving between cold air and heated offices calls for extra skin nourishment. I'm a fan of using high quality oils and always have a few HealthPost essentials on hand when my skin needs it. One of my favourites for face and hair is BioBalance Certified Organic Argan Oil. This is a pure gem of a product, capable of keeping skin beautiful in the harsh climes of Morocco, where it's sourced from a women's cooperative. See ethical business in action - check out the inspiring video.

Antipodes Organic Heavenly Body Oil lives up to its name for winter skin, and BioBalance Certified Organic Virgin Coconut Oil also makes a great body moisturiser. Weleda Skinfood, Living Nature Night Oil and Hurraw Lip Balm are also some of my winter essentials. I make my own mist toner by brewing up green tea and kawakawa leaves and adding a few drops of hydrating essential oils like geranium and lavender. Spritzing regularly has caught on around the office, keeping faces fresh and stuffiness at bay. Enjoy!
June 2018
One of our core values is to show we care, for our customers, our planet and each other. Recently, our Collingwood-based Dispatch Team have been tackling the amount of plastic coming into our premises in the form of packaging. They've solved the logistical challenge of getting soft plastics recycled in our remote location, and we're now working with the local supermarket and the Council to make this recycling available to the wider community. The team will also be working with our suppliers to reduce the amount of soft plastics used in the future. Dispatch have been flat-out getting your parcels packed, as always, but improving our environmental performance is seen by the team as integral to what we do, not an optional extra.
We're stoked that our Better Choices Promise has prompted some of our suppliers to commit to removing less-than-ideal ingredients from their formulations. Our Promise also means no micro-beads, of course, and the NZ-wide ban coming into effect this month is most welcome! Small steps, but it is exciting to feel that we can be part of some positive change.
When it comes to digestion, I'm a bit obsessed with fermenting, and will wax lyrical about sourdough if anyone shows an interest (and send them away with some starter culture). My sourdough starter is practically a pet to me - it has lived in my fridge for years, and it sulks if I forget to feed it. My kids get involved in the weekly bread-baking ritual, messy but fun, and if they fight over who gets to stir I remind them that, like all living things, it rises better with a little love.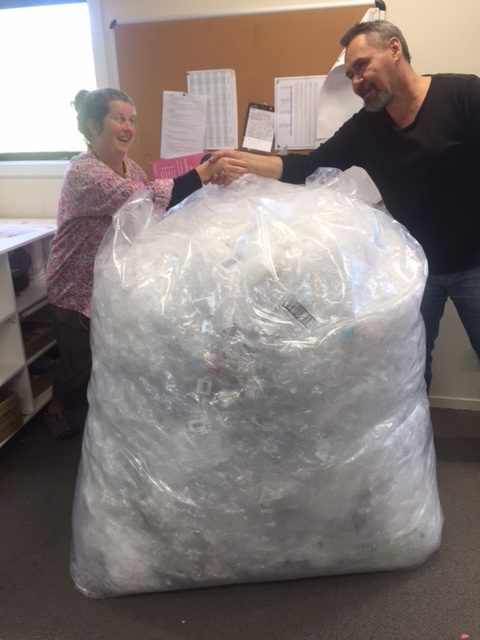 Our Collingwood team ready to send away our first lot of soft plastics to be recycled.
May 2018
As more holistic knowledge about hormonal health comes into the mainstream, the conversation moves beyond menstruation and mood swings to reveal the amazing hormonal dance that connects every system in our bodies.
Balancing hormones is a fine art. I'm no expert, but there are a few things I do for hormonal health that don't have a downside. Looking after my liver by eating loads of green veges and detoxing herbs like dandelion and kawakawa is something I do daily. The young dandelion plants weeded out of the garden are delicious once your palette adjusts!
Avoiding potentially endocrine-disrupting chemical perfumes is made easier by our strict ingredient standards, and this makes sense to me. Minimising plastics, by using glass or stainless steel instead, and making food from scratch wherever possible is also something I do for overall self-care and balance. This is obviously a win for the environment too!
Unfortunately, most industries are riddled with plastics, and ours is no exception. As a small step in the right direction, we now have soft plastics and recycling bins available at our New Lynn store for our Auckland customers to recycle their product packaging. I's great to be part of a team that's so committed to learning to do things better, together.
April 2018
Kiwis seem to have an affinity with the humble feijoa, and at this time of year our kids are always wandering up to the orchard, eating loads and getting a great dose of pre-winter vitamin C and some precious sunshine in the process. What a tree - producing a bounty of immune-boosting fruit at the perfect time, on the back of virtual neglect! Stay tuned for a delicious feijoa crumble recipe coming up on the blog, and a bunch of timely natural immunity tips this month.
Empowering positive wellbeing choices is what we're about, and we so admire the work done by Days for Girls, our April Charity of the Month. This amazing network of volunteers sew reusable menstrual kits for girls in developing countries, so they can continue to attend school and be active in their communities all month long. Super practical and environmentally-friendly, these colourful kits and the accompanying education also help break down the silence and shame surrounding female cycles. Go girls!
March 2018
Staying up-beat and on-top-of-things seems to depend on working out what really nourishes us and stokes our energy, which is individual and not always obvious.
Diet, exercise and sleep are the well-accepted ˜big three" for general well-being of course. But to be truly firing, I need to feel a sense of purpose and connectedness that goes beyond the physical.
To have great energy I need to keep a sense of inner connection rather than getting totally caught up in my to-do list. This in turn requires solitude. As grateful as I am for all the wonderful people in my life, without some alone time, everything else seems to lose its shine. So, solitude gets scheduled in the diary twice a week, and it revolutionizes my energy. For you, it might be something completely different. But I do believe that feeling part of something bigger than ourselves, whatever form this takes, is the best stress-buster.
While chronic stress is obviously to be avoided, one-off stressful events can show us a depth of resiliency in ourselves and others that is truly humbling. We were reminded of this recently when ex-Cyclone Gita struck Golden Bay, closing the only road out. What followed was a triumph of teamwork and amazing community spirit which reinforced for us why we love being based in this special place.
With the help of NZ Post and others, we were able to continue getting orders - and our team member, Nick, rushing to the birth of his son in Nelson - out by helicopter, keeping delivery delays to a minimum. Thank you to our caring customers for all the messages of support we received during this time - you helped keep morale high despite the challenges!


The HealthPost Team loading orders into the Helicopter
February 2018
As the year ramps up, with work and school routines now back in full swing, I find myself looking for small ways to keep the summer holiday vibe alive.
Lately I've been playing with bringing more presence into busy days with some simple practices or rituals. They need to be doable no matter how crammed the day feels, like finishing my morning shower with a minute of cold on full blast. This is apparently great for the circulation, and I certainly feel alive afterwards, but I love it because it reminds me of throwing myself in the ocean on a hot day.
Another practice that I'm enjoying is putting my legs up the wall (any wall, even while reading bedtime stories if necessary!) for five or ten minutes every evening. Calming and restorative, this ends the day on just the right note. My next challenge is to bring more mindfulness to mealtimes, which with small children feels near impossible, but we'll see. I'll keep you posted!
One of the broader happenings that fills me with optimism this year is the increasing number of people seeing wellness as a shared journey. While self-care (as above!) is crucial to being able to give our best to the world, wellness is always bigger than the individual. It is integrally connected to the health of our communities and the beautiful planet we all inhabit.
On that note, we are proud to support WWF this month in their efforts to protect one of Aotearoa's taonga, the Māui dolphin, and ensure that only dolphin-safe fishing takes place in our waters. Thank you for being with us on this journey of learning how to do things better, together.
January 2018
People flock to Golden Bay at this time of year. Curious campers pull into the HealthPost car park to find out why there is so much activity in a rural area, off a one lane gravel road. While we are always reaching outwards - delivering NZ products globally, and bringing the world's best to NZ - we do so from a strong sense of our particular place in the world. The blessings, challenges and responsibilities that come with our tūrangawaewae.
Take the pilot whales that pass through our seas in the summer months for example, often stranding en masse at Farewell Spit. Recently, our friends at Project Jonah trained more of our team, myself included, as Marine Mammal Medics. Hopefully the whales will pass safely this summer and we won't need to put these new skills into practice, but it's good to know that we can confidently lend a hand.
If I have a personal resolution for 2018 it is to embrace every opportunity to learn, and life never seems to be short of learning. As a family, we're resolved to continue our process of weeding yet more packaged food from our pantry, to reduce both our plastic waste and our intake of hydrogenated oils and refined carbs. It's an obvious win-win, but we've still got a way to go.
I hope that this new year brings us all plenty of opportunities to be alive in our senses, celebrating and connecting with the land that nourishes us and supports everything we do.
December 2017
December is a time of celebrating achievements and contemplating improvements for the coming year. In 2017 we've been consciously building on the trust that we've established in over 29 years in natural health.
Our goal is to be the most trusted source of natural products in New Zealand, and we take your trust seriously. We introduce you to our strict ingredient standards - a promise that anything you buy from HealthPost meets natural, environmental and ethical standards.
You can buy with confidence, knowing we've done the hard work, and that every HealthPost choice is better for you and better for the world. We're proud to be setting the benchmark for integrity in natural health in New Zealand and beyond. And we're committed to being a driving force for positive change.
Thank you to everyone - customers, suppliers, charities, businesses partners and the wider community - who works with us towards a better world.
We hope that this year has brought you plenty to celebrate, and we wish you a healthful and heartfelt festive season.
November 2017
It is around now that I start dreaming of spontaneous weekend camping trips, picnics, travel and the other adventures that the summer has in store. And I do a quick stock-take of our summer first aid kit to make sure that the natural products I rely on to keep us comfortable in the outdoors and on the road, are ready to go.
Here are some of my perennial favourites, plus some great newbies I've been sampling from our range recently:
First up, I make sure the sunscreen is sorted (always a good idea to check the expiry on last summer's tube). We try to keep the kids covered up or in the shade during fierce sun rather than constantly slathering them in sunblock but when we hit the beach, sunscreen is a must.
My go-to for the littlies has traditionally been the Badger SPF30 Baby. Even if it's a little sticky, I know it's safe. For my face I'm loving the light, fresh feel of the newly added Coola Face SPF30 Cucumber Sunscreen.
We always have a tub of Tui Bug Balm on hand. This is a totally natural, essential oil based product by another Golden Bay company with heaps of integrity. I have great associations with the smell from summers past! You need to re-apply regularly but I'd rather choose that over the chemicals any day.
Other permanent fixtures in our summer kit are Wotnot Baby Wipes for every manner of sticky situation and Comvita Propolis Tincture, for cleaning and healing scratches.
A new addition this summer will be the Woohoo Deodorant Paste we've just discovered. This stuff is seriously effective and won't leak in your luggage. I won't be going anywhere without it!
Here's to a happy and relaxed summer just around the corner.
October 2017
We hope you're enjoying an upsurge of fresh spring energy powering you through all that you want to accomplish this season.
Here at HealthPost, we see individual wellness as integrally connected to the health of the natural environment and the broader community. As Plato observed: "The part can never be well unless the whole is well." And we are all a part of something bigger than ourselves. One of the ways we put this belief into action is through our Better World donation program, which has given more than $800,000 to a range of worthy causes in Aotearoa and beyond.
You may have noticed that a new charity has appeared in the Better World donation selection recently. The Farewell Spit HealthPost Nature Trust is a long-term conservation partnership between HealthPost and the Department of Conservation to restore and enhance the biodiversity of the extraordinary Farewell Spit region of Golden Bay.
Farewell Spit is an internationally recognised area for red knots, godwits and other wading birds. The Trust aims, through fencing, trapping and restoration, to create a haven where threatened species such as the Little Spotted Kiwi and Nelson Green Gecko can ultimately be re-established. Our shared vision is to create a wondrous, accessible eco-sanctuary where people can experience this unique landform as the thriving and diverse eco-system it would once have been.
Work has already begun, with our initial team planting effort at Triangle Flat in August. Farewell Spit is both physically close to our Collingwood premises and close to our hearts. We can't wait to see what we can achieve together in this amazing environment.
September 2017
One thing that keeps us fired up and true to our purpose of helping people lead naturally healthier lives is reading your customer reviews.
Your reviews keep us connected to why what we're doing matters: the difference that finding the right natural solution at the right time can make in someone's life. They also tip us off to when a product isn't living up to your expectations, and give us a chance to do something about it.
My mother Linley started HealthPost almost 30 years ago, because she truly believed in natural remedies and wanted to make them more accessible. Now retired, Mum remains one of our biggest customers. I share her passion for our products (I prefer not to look at how much of my wage goes on my staff account!), and I always check out customer reviews if I'm trying something new.
Of course, one person's experience is simply that, and isn't necessarily representative. We love that reviews are authentically unique, and often amazingly candid, offered in the spirit of creating a shared wealth of knowledge.
Positive or otherwise, your reviews paint an inspiring picture of a community proactively engaged in being well. Because when it comes to health, no one has all the answers, and we're all learning from each other.
So, thank you, for sharing so generously of your own experiences, and for keeping us connected to the heart of what we do.
August 2017
Winter is a fine time for musing and planning, quietly laying the foundation for good things to come. Here at HealthPost we've been challenging ourselves to dig deep and find more creative ways to put our values into action.
Here are just a few things, large and small, that are warming up our winter:
Home
We're stoked to support Habitat for Humanity New Zealand through our Better World donation programme. Because everyone in New Zealand and beyond deserves a decent roof over their heads, and these folks know how to make it happen.
Composting
We've done it forever, but Rhoda, our Collingwood General Manager, is taking it to the next level by establishing a proper two-bay compost from old packing crates. I'm looking forward to seeing the HealthPost orchard thriving this summer as a result of all that recycled goodness.
Oceans
The sea is every bit as beautiful in winter, and we're lucky enough to be right beside it. Project Jonah, our partners through Better World, won the Supreme Award at the Trustpower Community Awards recently for their amazing efforts at the mass whale stranding on Farewell Spit in February, where several HealthPost staff also lent a hand. Congrats guys!
You might have noticed that several Shark-based products have recently disappeared from our range. Understanding the vulnerability of some shark species, and the potential impact of shark fishing on dolphins and other at risk species, we want to err on the side of caution.
We are currently working through our whole 5000+ product range to make sure we continue to bring you only the best, healthiest and most sustainable natural products available anywhere.
As always, we welcome your feedback, so please don't hesitate to get in touch!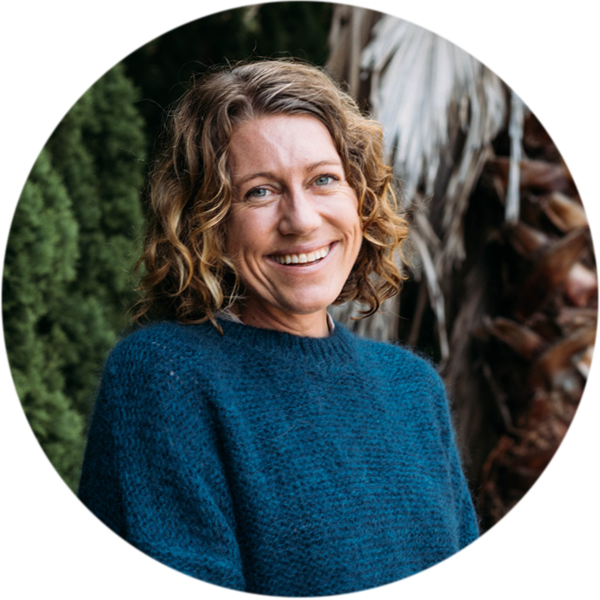 Lucy Butler
HealthPost Executive Director