Microbeads are tiny plastic particles smaller than 5mm that are frequently used in cosmetic products, such as face and body scrubs and even toothpastes, for their exfoliating qualities. They are designed to buff away dead skin cells and grime from the teeth, and are relatively gentle on the skin surface.
In one product there can be over 100,000 tiny beads, which pass down the drain, unable to be filtered, and into the ocean. This becomes micro marine litter that is impossible to remove. Micro-plastic can also be created by larger plastic items breaking into smaller pieces in the ocean. These can come from plastic bags, polystyrene, synthetic clothing, and tyres. Approximately 8 million tonnes of plastic waste enters the ocean every year.
Once in the ocean, microbeads travel large distances. Because these micro-plastics aren't biodegradable, they accumulate in the water and are often mistaken for food by sea animals and sea birds, posing a great threat to all marine life. Fortunately, there are many options available that are environmentally friendly and great for exfoliating both the face and body, but first, we think you should know what to look out for.
Here's What to Look Out for in Your Products
There are over 67 names for plastics used in microbeads, but some of the most common names we have listed below. Look out for these names on the ingredients panel of your product, and if one or more are there, you know it's not an environmentally friendly option.
Polyethylene (PE)
Polypropylene (PP)
Polyethylene terephthalate (PET)
Polymethyl methacrylate (PMMA)
Nylon (PA)
Look for Natural Alternatives
There are many environmentally friendly alternatives to plastic microbeads – some with more exfoliating power than others, designed for different areas of the body. The skin on the face for example, should be exfoliated regularly to assist a healthy clear complexion, but the ingredient shouldn't be too rough. For the face, look for:
Jojoba 'beads' (don't worry, it's just the waxy component of Jojoba oil, known for its nourishing qualities)
Bentonite clay
Bamboo powder
Pumice powder
For other parts of the body needing more exfoliating power, look for:
Ground walnut shells
Coffee
Sea Salt
Sugar
Ground seeds

Other Ways You Can Help Our Oceans
There are many other ways you can help to reduce the amount of plastic waste in the ocean. These include:
Recycle. Both hard and soft plastic can be recycled. Ask your council for more information about what can be recycled
Pick up rubbish when you see it, particularly on beaches or near drains
Reduce your purchase of plastic, and take fabric bags with you when you shop
Re-think craft. Glitter is microplastic too.
Purchase natural fibre clothing, rather than synthetic fibre.
The use of micro-plastics is coming to an end in New Zealand, thank goodness, and if you can avoid them earlier, do so. Our Better Choices Promise means that every Good Ingredients Approved product we sell has gone through a rigorous ingredient review. We can confidently say that none of our products contain microbeads. You can shop free of worry, knowing that our exfoliants aren't damaging aquatic life.
Check out some recommendations from our customers below: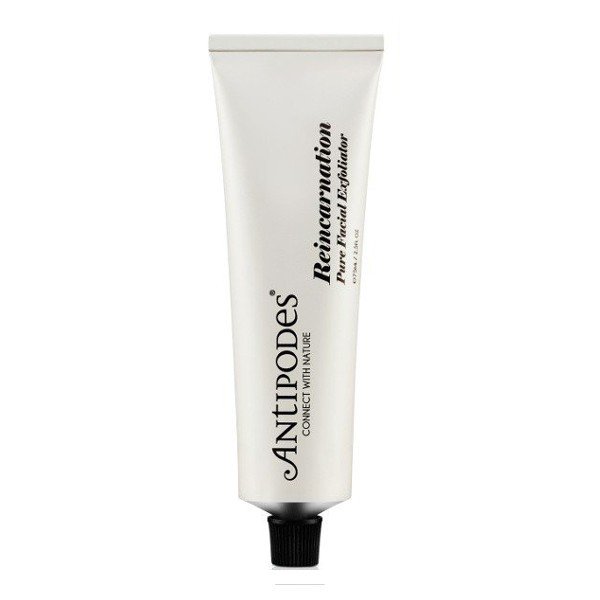 Antipodes Reincarnation Pure Facial Exfoliator ⭐⭐⭐⭐⭐
This beautifully effective and gentle facial exfoliator uses avocado oil and jojoba beads to lift away lifeless skin, leaving a fresh and glowing complexion.
"This is the best Exfoliater I have used love this range. I have a mature super senstive skin this product leaves skin feeling very clean and refreshed". – Kerry
Natural plant wax pearls and pure plant oils gently massage the skin, supporting cell renewal without drying or disturbing the skins balance.
"Personally I think this is the best scrub ever, it's creamy and not at all harsh, it really does leave your skin soft and moist. Best of all, little goes a long way." – Leanne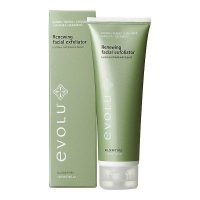 Evolu Renewing Facial Exfoliator⭐⭐⭐⭐⭐
Natural clarifiers of jojoba beads and papaya extract work to gentle buff away impurities and assist cell renewal.
I absolutely LOVE this Exfoliator! It leaves my skin feeling so fresh and clean, without scratching or agitating my skin. I can't wait to use it each time, and love how soft my skin always feels after using it." – Rachel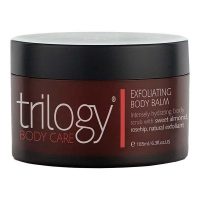 Trilogy Exfoliating Body Balm⭐⭐⭐⭐⭐
Finely ground rosehip seeds gently buff and refine the skins texture without compromising the skin's natural barrier function.
"Totally rate this product. I'd been looking for a body exfoliator for some time and came across this. It's so smoothing. What's more when you get out of the shower your skin is left hydrated and ready to go! Totally recommend." – Kijaco
Shop our full range of natural exfoliators and scrubs now on our secure online store.