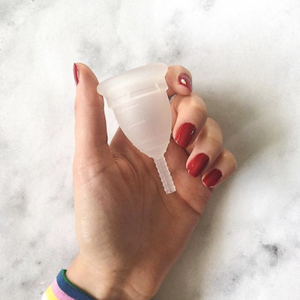 The Mooncup is made from medical grade silicone, and is a reusable cup that can hold 3 x more than a regular tampon or pad! Mooncups can be easily emptied, rinsed, and reinserted, and can last for many years of use. Instead of using 10,000 individual items, a woman could use around 5 instead – that's quite a difference in terms of waste, and money spent! As the first reusable silicone menstrual cup, Mooncup's aim is to make the experience of periods more positive, healthy and eco-friendly. They want people to leave behind the disposable products and the toxins, bleaches, and dyes that come with them.

New Zealand owned Bon tampons are made from 100% cotton and certified organic. Bon tampons are easy to use, absorbent and importantly, comfortable! Packaged in a eco and handbag-friendly cardboard tubing, you can carry these without the worry of any loose, white missiles!
Shop online for our range of natural pads and tampons.