While Father's Day might look a little different this year, it's still a wonderful time to celebrate the special dads and father figures in our life.
This Father's Day, we connected with the hardworking dads behind your favourite brands, to understand what being a parent means to them, and what's on their wish list. Whether you have a father figure in your life, or someone who inspires you every day, this Father's Day we're celebrating those who continue to show up and show us care. Looking for inspiration for Father's Day? Check out our Father's Day Gift Guide packed with 100+ gift ideas.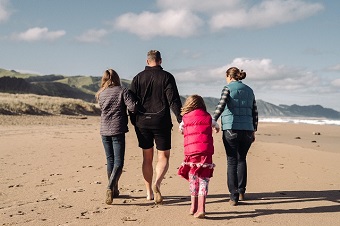 What does being a parent mean to you? 
Being a parent is one of the greatest privileges in the world! I felt I lived a lot before children but looking back life hadn't even begun!
What inspires you as a parent? 
Being a parent inspires me to be the best version of myself so I can model that behaviour back for them.  It inspires me to be reliable, honest and vulnerable.
How do your family inspire you?
My family has been a great source of inspiration for me in many ways.  Obviously, I've been inspired to work hard to provide for them. Lynda is an inspiration in her dedication to me, the girls and the household.
What's on your wish list this Father's Day?
I'd love to receive some Vanilla Collagen + by BePure for Father's day, as I know how good it is. I've read so much incredible research on the benefits, am getting older and need all the help I can get, plus my wife loves it and my 13 year old daughter steals it for her smoothies and so we have trouble keeping enough of it in the house!  Another wish list item would be some perfect waves for my two daughters and I to surf on. Spending time in the water with the girls is one of my happiest places.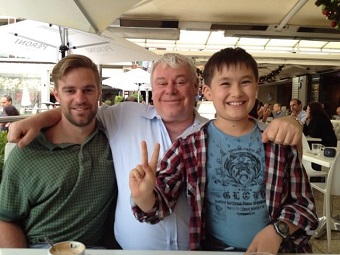 What inspires you as a parent?
As a parent I am inspired to have a hand in creating children who can carry on my legacy of wanting to leave behind a better world. Consistently walking the talk is the key regarding showing respect for the planet. Our children have seen us recycle, compost, eat plant-based meals and grow our own food as part of everyday life, way before "sustainability" has been a household and industry word, but, often still used without substance.
What's on your wish list this Father's Day?
Quality family time with the children is the best gift. They, however, also always know that I am always running short of my favourite health foods so HealthPost to the rescue here for the last-minute gift for Dad! My go to regular health and wellbeing items includes Waihi Bush Flaxseed Oil to add omega 3 to my salad dressings and Radiance Vitamin C and Zinc Gummies - they are like a healthy treat, so go through many of these and also like that they come in recyclable tins. I tend to take wholefoods as a priority over supplements and make a daily smoothie as part of my daily routine. Up to now I have been blending my own but have just read the great reviews on Nutra Organics Super Greens and Reds. I will drop a big hint to the kids this Father's Day!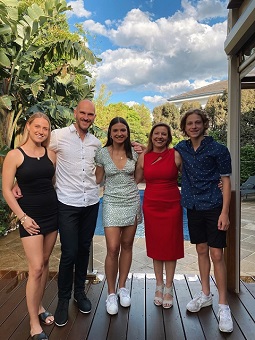 What inspires you as a parent?
Being a good role model is a big one for me. If they can have happy and successful lives and in some way as a parent, I've contributed to that, that's amazing. I also think it's important to celebrate their little wins and learnings along the way, often it can be the inspiration to remind you you are on the right track as a parent when their qualities shine through.
How do your family inspire you?
As they've grown up, I've started to notice more and more 'life traits' they all have. Especially when they show resilience, I'm proud and inspired. Life's full of ups and downs and watching them get back up after setbacks reassures you as a parent that they're likely to get through life pretty well.
What's on your wish list this Father's Day?
I love the  Save Our Oceans Glass Is Greener re-useable drink bottle from BBBYO so I might drop them a hint about those. It's nice to receive gifts from the kids which require them to think a bit about the planet!
Outside of gifts, I'm just looking forward to spending some nice "down time" with the family on Father's Day, hopefully in some warm spring sunshine!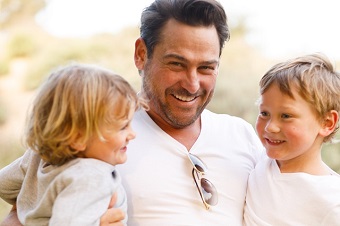 What does being a parent mean to you? 
A nurturer, a teacher and a constant learner. And planting the seeds for a sustainable, kind future.
How do your family inspire you? 
My children inspire me every day in ways that I never imagined would be possible, and my wife, well it's cliche but she is my better half and without her ability to juggle me, life, business and the kids I would think only a fraction of what we have actually achieved in the last couple of years would be possible.
How do you juggle work and parenting? 
It's a mix of hurricane and mild wind, you have to be light on your feet but with an open mind and open arms, you can accomplish more than you ever thought you would. Juggling requires skill, determination, focus, and a whole lot of fun somewhere in the middle. The biggest skill of a parent is to learn the flow of it all and not getting too caught up in building the future when parenting is all about the 'now.'
What's on your wish list this Father's Day?
We're all working from home so much more these days, that I really love oils that support my concentration (and the aroma) of my study rooms at home. So, some new  essential oils and some (natural) chocolate to go with it!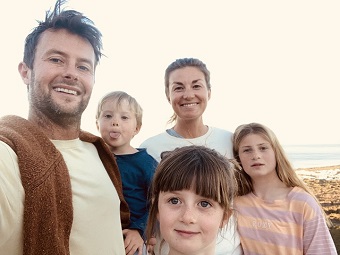 What does being a parent mean to you?
Being present and able to support, encourage and challenge the children as they learn. And just being around, so they know when they need us, we are there for them.
How do your family inspire you?
The way that I see the kids navigate through life and learn new things. Seeing the beautiful innate caring, loving nature that they are born with and seeing them develop and start to think in their own unique way is very inspiring.
What's on your wish list this Father's Day?
We have been talking a lot about plant-based omega 3 options lately so it would be great to get some of the  VITUS products to share. The kids are big on plant-based options. I have a joke every Birthday, Christmas, Father's Day whenever they ask what I want, I always say 'a hug'. It sounds cheesy now I write it, but I truly value a hug, a meaningful conversation, or something they make that is special to them, way more than anything they go out and buy.
What inspires you as a parent? 
Without a doubt - my children and grandchildren (I have 10!) inspire me the most! The best part - seeing your children grow up into adults and becoming your very best friends then watching them raise their own families. I cherish this over everything. I learn so much from them and really enjoy seeing their individual values and strengths develop and play out. As a parent you take time to model life; how to love others, forgive, keep going, find a way, stay healthy, be happy etc. It's a truly wonderful thing to see the results.
What's on your wish list this Father's Day?
I really enjoy spending quality time with my family. The best gift I could hope for this Father's Day would be hanging out with my children and grandchildren. This won't be happening however as there's so many lockdowns in Australia. So I'll have to settle for phone/video calls and hopefully a handwritten card or two!
The  Fermentation Easy Starter Kit looks great too - I really enjoy fermented food; we grow our own veggies so it would be fun to learn how to ferment.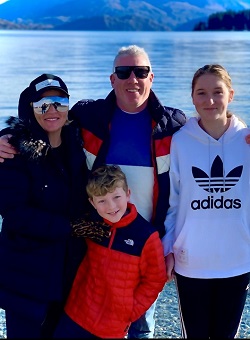 What inspires you as a parent?
Seeing the joy on my children's faces as they strive to achieve something they enjoy is what inspires me. And not just watching them succeed too but seeing their determination when they fail to keep trying and learning.
How do your family inspire you?
My family inspire me to do my best every day. I like to try and set a great example of treating people with respect and appreciating each other's differences. They also inspire me to instill a great work ethic, driving to succeed while having fun. We all inspire each other through quality family time and adventures, whether it is walks on the beach, skiing, futsal or a friendly(ish) game of tennis.
What's on your wish list this Father's Day?
For fellow fathers, our Essano Man Shave Gel is my go-to. It's got a natural formulation, prevents razor rash, and is great for my sensitive skin. I'd definitely recommend for other fathers. For myself, I like to take magnesium, I like this one by Go Healthy. It's great support for recovery after exercise as well as a good night's sleep. I take it daily so I wake up each day ready to go on new adventures.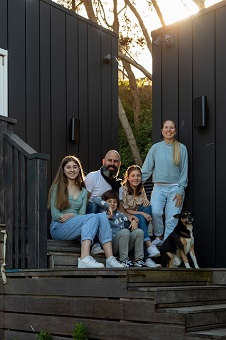 How are you spending father's day this year?
It will no doubt begin with an early morning walk with my wife, it's good to find a moment of quiet before the day unfolds. Then I will immerse myself in the kitchen and cook for my three kids. This is how I relax... Then it will most probably be a day of fun, cards, and board games.
What does being a parent mean to you?
It's something to never take for granted, a miracle! I'm super grateful.
What inspires you as a parent?
The growth of my kids, their own personalities, and their take on life, how amazingly they adapt and take on challenges.
How does your family inspire you?
Well...if I start with my parents, they gave me an unbelievable start to life with lots of love, food and family always just being around. This still continues! My wife, our growth together and learnings, holding the space for each other. And of course, my kids, their own motivations of life are an inspiration.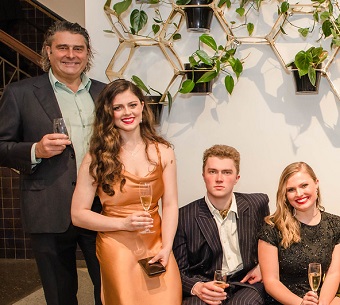 What does being a parent mean to you?
The birth of my youngest changed my view on parenting – she arrived with this fully formed, fiery personality from day one – and that made me believe in the concept of reincarnation. I thought, I just have to give these beings the most supportive environment so they can realise their potential – a guiding hand so they can do what's best for them.
How do your family inspire you? 
Hard work, determination and willingness to take risks are all hallmarks of the Barbalich family and something I continue to be inspired by every day. I've watched Elizabeth grow Antipodes into a world-class skincare range without compromising her values, and I can see those traits in our kids, too. They're all self-motivated, hard workers; better than me at doing a lot of things.
I like to say they get their good looks from their mother and their loving, calm personality from me - and fortunately Elizabeth isn't here to disagree with that statement!
What's on your wish list this Father's Day?
I'm not your typical  Antipodes devotee, but I believe in the benefits of natural, scientific skincare - so of course I'd love something Antipodes for Father's Day, especially Divine Face Oil - which I use in warm weather when my skin is dry.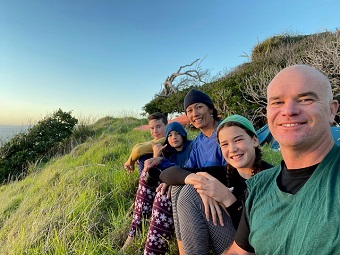 How are you spending father's day this year?
Most likely I will get a mild sleep in and open with coffee and pancakes - this seems to have been a trend for a while now and one I'm not unhappy to see continue.
What does being a parent mean to you?
Mostly joy, it gives life more meaning, makes it more charming, and of course with all of that comes great responsibility.
What inspires you as a parent?
My kids inspire me, their endless potential, their fragility, their capacity to learn and grow, I would say this is one of the unspoken gems of becoming a parent, that your life becomes richer.
What's on your wish list this Father's Day?
Gameface Moisturiser - I'm not getting any younger and this is literally a face-saver. I love it, use it every day, and always need a new tub. And the promise of family activity on the horizon, these are the things I live for and as the kids grow up, they become harder to coordinate between sports and school and their friends so making time for a family adventure would be a gift.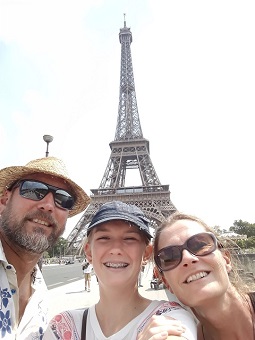 What does being a parent mean to you?
Showing Yolanda unconditional love and support. To always be available to listen and help when needed. Have fun. Make time for family time. Never to judge. Yolanda just needs to know I am always here. Whatever happens.
What inspires you as a parent?
To be the best parent I can to ensure Yolanda can always depend on me. To show Yolanda empathy, kindness, honesty and trust. I take inspiration from my parents who gave me all of those things, and more. I want to engage, and have fun and be a tight family unit.
How does your family inspire you?
They put up with me! Their humour and fun inspires me to always see the positive. Their tenacity to achieve their goals. Helen with the business for the past few years, and Yolanda getting through Year 12 and covid lockdowns as an only child was tough. They remained focused, and just tried to get through. Yolanda smashed Year 12, of which I'm immensely proud of.
What's on your wish list this Father's Day?
I would love to receive the Cedarwood and Lemon Beard Oil. I have been using Bergamot and Black Pepper and now feel like a change.