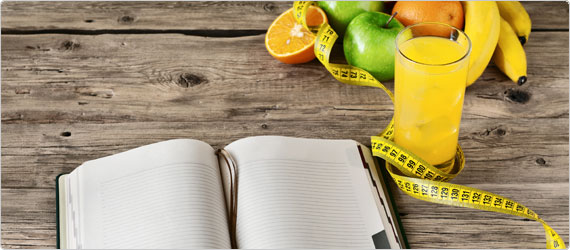 Kristie Laurantus graduated with a Bachelor of Naturopathy in 2007 from Southern Cross University in the beautiful Northern Rivers region near Byron Bay in Australia.
After returning from travels in Alaska and Canada, Kristie decided to leap the ditch and settle in New Zealand. She has been employed with Healthpost since early 2010 and loves working for such a friendly, forward-thinking and charitable company.
Kristie also practices privately in Golden Bay.
She loves nature and enjoys the many beautiful local tramps. She is also a keen snowboarder, budding artist, avid reader and novice gardener.
BioBalance asked Kristie to trial the Herbal Detox Program and write about her experience. We believe that reading Kristie's "Diary of a Detoxer" gives a realistic picture of what is involved; the challenges, the will power and the importance of keeping it real.
Day 1

Feeling enthusiastic and very determined to do this detox. I need it! I've been feeling sluggish and tired, and a bit low emotionally after a lot of rainy, overcast, winter weather.
The diet is not much of a deviation from my normal diet. I don't eat gluten or much junk food at all, I rarely drink alcohol and largely avoid caffeine. I'm not vegetarian anymore but only eat meat occasionally. I do eat fish, but not often.
I have lately slipped back into my few "bad habits": a decaf espresso coffee on my work days (but not at home), eating sugar, drinking black tea, eating some gluten treats (ie. Bread, cakes), and I find it very hard to resist chips if they are there.
So, cleaning up my diet is number one today along with taking the alkalising capsules.
Day 2

My head is a bit foggy already. Really? I'm thinking it's mostly psychosomatic as I'm only on the alkalising capsules, but I haven't been eating superbly lately so perhaps my liver is already cleaning up the recently ingested toxins.
Thankfully, I haven't been on caffeine so no headache! This is the primary cause of headaches when people detox.
Day 3
So, my morning routine starts with 3 of the Alkalising capsules and a big glass of water. Then I get ready for work and wait 20 minutes before I eat anything. I'm not a great morning person, and I'm not often hungry as soon as I wake up, so I might have an apple to start and some nuts, and then make myself a smoothie to drink when I get to work. My smoothie generally has frozen organic blueberries, barley grass powder, beetroot powder, pea protein powder, water, chia seeds, and sometimes some rice or oat milk. If I have some leafy greens, they are good blended in as well.
It's a bit tough at work when people bring tempting (aka bad) food in! I'm not relenting though.
I've been going for good big walks in the evenings despite the cold which is great. Feeling good and energetic.
Day 4
More junk food at work! Arrrggghh! It's really not too bad, and actually quite easy to resist when you are enthusiastic and determined about keeping your diet 'clean'.
Day 5
Going to the snow!! So excited!
I packed only healthy detox food, except for a small block of dark chocolate to share. You've got to have a treat, right?
Ok, so I had one small beer when we arrived…
I'm feeling good. We have yummy pumpkin soup, fresh greens from the garden, a big vegetable frittata (pie without the pastry or crust), lots of fruit and nuts for snacks up the hill, my alkalising Biobalance product and of course, the chocolate.
Day 6
Not such a great day for me! I've injured my knee quite badly. It's very swollen and bruised, but I'm hoping there is no permanent damage.
I'm still eating well with no deviations except for a small amount of dark chocolate as a treat.
Day 7
I'm in a reasonable amount of pain, particularly when I try to walk. The swelling and bruising on my knee is more pronounced, and I'm feeling a bit sorry for myself. I use this as an excuse to have a decaf soy coffee as a treat. It actually tastes as good as I imagine and I'm feeling somewhat better already : )
We stop at the Hare Krishna restaurant for a late lunch on the way home. Really yummy food! I forgot to not eat the potatoes. Oh well, I'm doing pretty well.
Day 10
Ok, I've actually skipped two days taking the alkalising capsules and blogging, basically because I can barely walk or stand, so I'm finding it hard to look after myself and I've been a little miserable contemplating the possibility of surgery. I've been taking numerous homeopathics which have been helping a little, but I've started putting poultices on my knee and that is really getting the swelling down. Grated potato is the best at this. I've also added some plantain and chickweed to help cool the area and reduce inflammation.
I am still eating reasonably well. Simple food is easy to prepare. Fruit with yoghurt, grated carrot and greens, steamed broccoli, and brown rice. I love lemon juice and put it on everything.
Day 12
My knee is getting a bit better. I am hobbling around and keeping it up when I can. Still using the poutices , homeopathics, arnica (whatever I can, really), and it all seems to be helping.
I'm still taking the alkalising capsules and eating well. I did have another decaf coffee at work today. I'm blaming the anxiety I'm feeling about my knee ; ) When things get a little rough I can throw the towel in (a little bit, not entirely). Actually it is interesting to notice the emotions that come up when you take away all your "substances". That includes caffeine, sugar, alcohol, any type of recreational drug, TV, internet…! They are all attractive because they shift the brain's neurotransmitter balance and consequently elevate your mood. Whenever your particular substance/s are taken away, difficult emotions can surface. I have been feeling these 'not so welcomed' feelings of late when I can't reach for a little sweet treat. My knee injury is helping to add somewhat to this emotional uprising. I'm greeting the emotions as they come and just staying with them. In this way a detox also becomes an 'emotional detox' as well, and can be really great for your self-growth and to help stay in the present moment.
Day 13
It is very hard not being able to exercise with my knee injury. I don't think it is helping this detox preparation at all. I feel sluggish and heavy in my body, regardless of my clean diet. My digestion is a little sluggish as well.
Day 15
Still eating well but I have been eating some yummy Dovedale gluten-free rice and chia seed bread. It makes food preparation a lot easier because, well, it's bread and it's easy! I'm becoming a bit more mobile which is good, and the pain in my knee has lessened a little, although the bruising is pretty horrific!
I'm feeling reasonably clear despite my physical pain and disability, so think I'm ready to start the detox in 2 days' time.
Day 17
First day on my detox capsules! 3 of the liver capsules and 3 of the colon capsules each morning and evening 20 minutes before food. I'm actually enjoying this routine. It gives me two significant points in the day around which everything else seems to fall into place.
It is also good to actually start the detox. I'm feeling freshly enthusiastic!
Day 18
I'm loving the smell of the fennel in the liver capsules! I can also smell kawakawa in both the liver and the colon cleanse products. It's quite powerful.
I can feel my digestion working with a bit more energy which feels great. There is no strong catharsis which is also good, but there seems to be some more action there. This will be the combined action of the herbs in stimulating, warming, soothing and cleansing the digestive tract, and prompting better liver function.
Day 20
So just a couple of effects of the detox that I'm experiencing is that my urine is a bit darker in colour, even though I am drinking lots of water and herbal teas. This will be the kidneys eliminating some of the toxins. Another thing is that my bowels feel well evacuated each time I go (something naturopaths love talking about – it's a bit different blogging about it though!)
I'm not feeling any dizziness, light-headedness, or nausea which is good, but I have experienced these when detoxing in the past. It feels like this is a mild detox that does not put too great a strain on the organs of elimination (bowel, kidneys, lungs, skin and glands). This would be helpful for people who have an aversion to the word, 'detox'. You just have to work on the diet and there should be minimal suffering ; )
Day 22
Great news! There does not seem to be any ligament damage to my knee! I am so relieved and very grateful for the simple gift of being able to walk, something I think many of us take for granted often. I think sometimes these events in life serve to humble us. I am humbly grateful : )
I am feeling great relief and positivity. The detox is ticking along nicely and reasonably uneventfully as well.
Day 24
Had a good sleep and I'm feeling pretty good.
I'm finding that when I make my usual smoothie too thick, I'm finding it hard to stomach. Watering it down makes it so much better! It help increase my water intake for the day as well.
In the afternoon I started experiencing cold-like symptoms. My nose kept 'smarting' – not quite itching but that slight stingy feeling when a cold is coming on – and running. I was sneezing and my eyes were running a bit.
I was very tired when I got home, but forced myself out for a walk and felt quite a bit better while I was out, but the fatigue came back when I got home, so I ate a light dinner of rice and vegetables, and went to bed early – before 9pm.
Day 25
I was in bed for 10 and a half hours last night, struggled to get up this morning and I still have a feeling of fatigue even though I am alert. My head is a big foggy and spacey as well.
I'm not sure what this is from. It could be a follow-on from the cold-like symptoms of yesterday…?!?
As the day is progressing, I actually feel like I've been hit by a truck which is super frustrating! I'm feeling awake, but very low in energy. A colleague had a flu over the weekend and earlier in the week. I am crossing my fingers that this is not the case for me!! I am not interested in being sick again!
Had salmon and fresh garden greens for dinner and met friends for a chai and the movies. Feeling much less tired now and grateful for it.
Only 5 days to go!!
Day 27
I'm feeling a little bored to be honest. I'm not really sure why but I'm guessing it is one of the 'unwelcome' feelings that come with eliminating your 'substances'. I would say it's the missing sugar in particular!! I used to have a habit of buying a gourmet yoghurt which is loaded with sugar. It's easy to think this is good for you because it is of course, yoghurt! The sugar is not good. Here I am prompted to mention that if you haven't seen "That Sugar Film", it is well worth watching it.
I'm not much of a cook these days, so making a 'healthy' sweet treat without sugar isn't something I get around to so these days I am off the gourmet yoghurt and I just munch on some fresh or dried fruit if I want a sweet hit.
I didn't get the flu the other day but I'm not bursting out of my skin with energy. To be fair, I haven't been able to exercise for a couple of weeks which doesn't help in this respect, but I'm gently getting back into it now.
Day 28
I went for an awesome walk today and my knee was all good, even up and down hills. I feel very lucky to be able to move easily again!
Only a couple of days to go on the detox.
Day 29
I had some trigger point therapy done on my back which has been very painful and tight from an old back injury. I feel exhausted! My back feels so much better but I am wiped out! Getting a very early night tonight. I think it's released a lot of toxins! Maybe I should have had this done a couple of weeks ago!
Day 30
Last day!
I feel a sense of accomplishment. I'm not bouncing out of my skin with energy, but I do feel a bit 'cleaner'. I am definitely keen to stay on this diet, keep off the sugar, off the decaf, and be more strict about lapses. I am quite happy to make this the norm for me in fact.
I will keep on the alkalising powder for a couple of weeks to maintain the good work.
I'm actually fairly sure that my thyroid really needs some work, and that is where a lot of my fatigue is coming from and a few other symptoms. With this as a hindrance, it is no fault of the detox that I am not really energetic, and perhaps the detox actually uncovered these symptoms more as it takes a fair bit of energy for your body to detoxify. It is therefore a good idea to keep up a good source of B vitamins and other nutrients like bee pollen, and spirulina while you are on it.
In conclusion, I am glad I did this detox. As I'm getting older I am more determined to stay healthy for a majority of the time, and just have very small lapses into the "unhealthy" arena. The Biobalance Detox has helped me get back on the straight and narrow more stringently, and it's great! It is also a great thing to do as an exercise in self-care and self-love which makes you feel great about yourself! Go for it people! : )
By Kristie Laurantus
HealthPost Naturopath
BioBalance's New Product Development Co-ordinator, creator of the BioBalance Herbal Detox Program, commented: "I've just read through Kristie's blog and I think it's great! She completed the Herbal Detox Program despite her injury setback, with no really adverse detox effects and some really positive outcomes. It's a positive that it wasn't such an intense experience, although there were plenty of changes experienced, they were manageable. This would be encouraging to others contemplating doing the Herbal Detox Program.
The main comment I have is that the big thing in Kristie's favour is her very clean diet before even starting. The 'bad' foods she mentions and the odd decaf coffee are pretty mild in the context of her overall clean diet. Sugar is her main issue I think. Her body would be able to process those lapses more easily because the rest of her diet is low impact and nutritious."
The BioBalance Herbal Detox Program is a carefully designed two-stage program that helps prepare your body to achieve maximum benefit from detox herbs while minimising unpleasant effects. It provides you with options for both a short-term intensive detox and long-term ongoing maintenance of detox and elimination, and includes the Herbal Detox Program Brochure, a comprehensive guide to successful detox and healthy eating patterns.
We'd Love Your Feedback
Do you have any cleanse/detox experiences you would like to share?
What's the main benefit you hope to achieve from doing a detox?