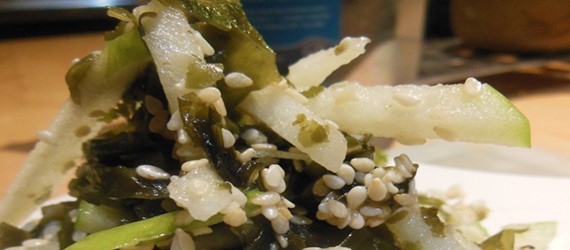 BioBalance have just released a new product, dried wakame which is grown in the Marlborough Sounds.
The seaweed wakame is a great addition to soups or salads and tastes delicious sprinkled over food as a salt replacer. It is loaded with nutrients and is the best dietary source of iodine. It is also high in omega 3 and low in calories.
Here are a few recipes to get you started with it:
Wakame Apple Salad
A lovely refreshing salad that complements most Asian dishes especially sushi. This recipe makes a side for one person, to serve more people multiply the ingredient amounts by the number of guests you are cooking for.
Recipe
2 tbsp BioBalance Wakame, soaked in 3 tbsp hot water for 10 min.
1 tbsp toasted sesame seeds
¼ of a green apple
½ tsp toasted sesame oil
1 tsp rice wine vinegar
½ tsp honey.
Finely slice the apple into thin sticks. In small bowl mix together the honey, sesame oil, and rice wine vinegar. Drain the wakame and press out the excess water in a sieve or cheese cloth. Add to bowl along with apple and sesame seeds, mix well to combine dressing and flavours.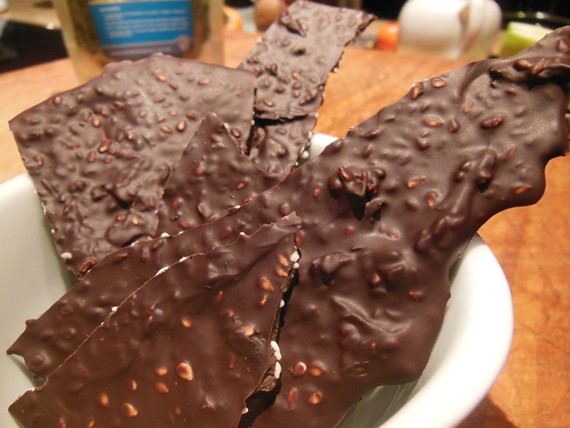 Sesame Wakame Snaps
Chocolate and seaweed might seem like a strange combination, but actually the saltiness of the wakame creates a lovely flavour contrast with the sweet chocolate. These snaps are lovely dipped into ice cream or served with tea and coffee. See if your guests can guess the secrete ingredient.
Recipe
2 tsp BioBalance Wakame
100gms good quality dark chocolate
2 tbsp toasted sesame seeds
Finely dice wakame or grind with pestle and mortar.
Melt chocolate in double boiler or microwave.
Stir wakame and toasted sesame seeds into the melted chocolate. Using a spatula spread the mixture in a thin layer (2-3mm) on a sheet of baking paper.
Transfer to the fridge for 10 min to cool, before breaking into shards.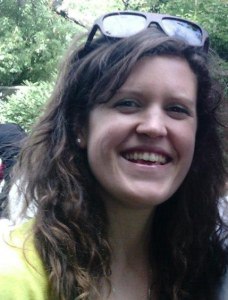 by Maddy Bellcroft from Nourishfull.com