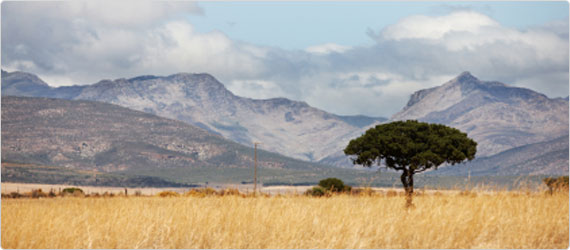 Marula oil (Sclerocarya birrea)
Marula oil is produced in Africa and is from the marula kernel that has come to give the marula tree its spiritual status in Africa. Rich in antioxidant and essential fatty acids it improves skin hydration, softness and smoothness, absorbs well through the skin and is excellent as an oil on its own or in a blend.
Archaeological evidence has confirmed that the Marula tree has been a central part of the Southern African way of life for thousands of years. Stores of Stone Age Marula nuts have been found in caves in Zimbabwe, with carved tools and piles of shells in close proximity (Hutchings et al, 1996). The same tools are used to this day to crack the stones and extract the kernels. It is likely that the modern day uses for the tree have also been passed down the generations from their Stone Age ancestors.
It is the oil from the Marula kernel that has come to give the Marula tree its spiritual status. The kernels are so full of oil that a squeeze with the hand can release a rich yield. This healing oil is a clear, light yellow colour and has a nutty aroma. Southern African women use it as a cosmetic, massaging it onto the skin of their face, feet and hands. Across the generations it has proven to protect against dry and cracking skin.
To feel the texture of the oil on your skin, and to understand the rich history of its cultural uses, is to appreciate the unique heritage of marula oil. It is called the new "miracle oil" in the cosmetics industry thanks to its composition of monounsaturated fatty acids and its rich content of antioxidants, which has excellent natural stability to oxidation and is highly nourishing and hydrating and naturally softens and revitalizes the skin.
Independent lab testing has shown that marula oil contains more powerful antioxidants than argan or grape seed oils and can improve skin hygiene by reducing skin surface bacteria. Vitamins E and C content compares favourably in studies with other 'new' oils such as hemp and palm oil, outperforming all known natural liquid oils.
Light and powerful, this highly prized oil leaves skin soft and supple with increased elasticity and firmness for healthy, beautiful and age defying radiance. It is suitable for all skin types.
You can experience the benefits of marula oil in Oxygen Skincare's Botanical Intensive Oil, also containing blackcurrant and pomegranate oils in an active serum.
By Alana Riley
(founder of Oxygen Skincare)
We'd Love Your Feedback
Are you using facial oils?
If so, how are you using it and what's your favourite one?
Have you used marula oil?