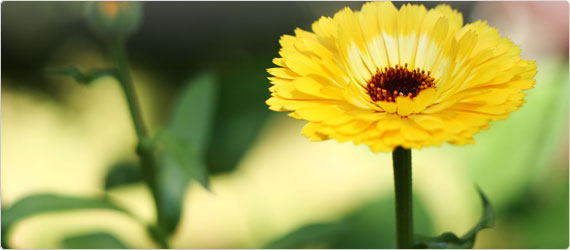 Nature's Answer for Dry Skin
From time to time we all experience the effects of dry skin. There can be a variety of reasons for this (i.e. exposure to weather, indoor heating, air conditioning, poor diet, dehydration and even hormonal changes). A healthy balanced diet and lifestyle are key to maintaining wellbeing and radiant skin. Insure water intake is adequate with at least 6 – 8 glasses a day. A diet high in fresh fruit and vegetables, while low in processed foods and saturated fats will assist with your skin's appearance. Include unsaturated oils such as cold pressed olive oil in salad dressings, nuts and seeds and fresh fish such as salmon. All these "good" oils will help to keep your skin soft and silky sooth. Sleep is another important factor in staying well and looking your best. Adults need 7 – 9 hours each night to function at their optimum.
When our skin is practically dry and in need of assistance we often turn to creams and moisturisers to give us that extra hydration we require. When choosing a product look for those that are free from parabens, mineral oils, artificial preservatives, colours and fragrance. As choosing products that contain natural plant oils and waxes are much better for our body and the environment. If you are in need of a deeply nourishing and intensely hydrating whole-body cream that restores and protects your skin. Consider products that contain the following ingredients for best results:
Lanoline has the exceptional ability to absorb at least twice its own weight in water and is therefore incredibly hydrating to the skin. It has a very similar chemical composition to the skins own oils and therefore has a natural affinity with the skin. It's important to look for products that only use high quality hypo-allergenic lanoline.
For centuries, Calendula has been treasured for its antiseptic and healing properties. Commonly referred to as marigold, this annual herb comes from the sunflower (Asteraceae) family, and its flowers contain carotenoids, flavonoids and essential oils that help to improve skin tone, strength and hydration.
Chamomile is well known for its anti-inflammatory and antiseptic properties. This plant also belongs to the sunflower (Asteracea) family and its flowers contain flavonoids, tannins and essential oils that help to calm, soothe and heal rough skin.
Wild Pansy is included for its toning properties and has proven effective against skin eruptions.
Rosemary has revitalising properties and when used on the skin helps to boost dull complexions.
Pure Essential Oils are added to products for their pleasant fragrance as well as therapeutic effect. For example the essential oils of sweet orange and lavender provide a refreshing, uplifting and calming effect for the senses. Another advantage is those with sensitivities are less likely to have a reaction to a pure essential oil over a synthetic fragrance.
You can experience this unique combination of ingredients in Weleda Skin Food. This award-winning formulation has been unchanged since 1926 and is the natural choice for everyday care of the face and body, especially for rough, dry skin.
By Tracy Killip, ND BHSc (comp. med.)
Naturopath and Training Coordinator for Weleda NZ Ltd
We'd Love Your Feedback
Have you tried Weleda Skin Food?
What works best for your dry skin?