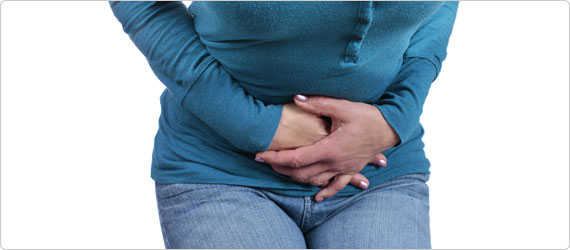 In today's modern world of medicine, prescribing a course of antibiotics is a fairly common occurrence. Many of us will have taken some form of an antibiotic before to deal with several common infections or illnesses, but how much do you know about the effects of this medicine and how it works in the body?
Antibiotics can be very effective, but they are also linked to some side effects that can have an unwanted impact on your physical health. Knowing how to take them appropriately and what you can do to aid their efficacy is a good way to be informed about your own health and that of your family.
What is an antibiotic and what is it used for?
Today, many doctors prescribe antibiotics to treat infections that have been caused by bacteria. The term 'antibiotic' itself comes from the Greek words anti, meaning 'against', and bios, meaning 'life' – in this case, the life form bacteria.
Some common illnesses attributed to bacteria include salmonella, certain forms of meningitis and syphilis. Antibiotics are also known as antibacterial medicines, because of the way they act to inhibit or cease the growth of these organisms in the body.
Your own immune system usually provides the first line of defence against any harmful bacteria. However, sometimes a dose of antibiotic medicine may be needed to help the body fight back against these harmful organisms.
Antibiotics work by either destroying bacteria or preventing the existing organisms from multiplying further. The first group are called bactericidal antibiotics while the latter are known as bacteriostatic antibiotics.
There are a couple of points to note when taking antibiotics. First, they aren't effective against illnesses caused by viruses. Secondly, they need to be taken properly according to your doctor's instructions. Stopping your dosage too early can result in the harmful bacteria reforming, and you should never take antibiotics that have been prescribed for someone else.
The effects of antibiotics on 'good' bacteria
With all of their bacteria-zapping powers, you might be wondering just how antibiotics can affect the beneficial forms of organisms that reside in your body. Everyone has a certain amount of bacteria that are naturally found in various places throughout the body, many of which pose no harm to your health.
Taking this type of medicine can lead to a change in the balance of 'good' bacteria found in the gut or gastrointestinal tract. When this happens, it can increase the risk of harmful bacteria growth such as Clostridium difficile (C. difficile).
These types of bacteria produce toxins that can irritate the lining of your intestine, causing swelling, pain, abdominal cramping and even diarrhoea.
The benefits of probiotics
Taking steps to re-balance the level of helpful bacteria in your gut can aid in preventing these unwanted antibiotic side effects. Probiotics are beneficial bacteria and yeasts that can help to restore the normal amount of good organisms in the body.
They can also help by inhibiting the growth of certain types of harmful bacteria and stopping them from attacking healthy cells, while promoting more production of antibacterial substances.
One previous study showed that co-administering probiotics with antibiotics in children reduced the risk of developing antibiotic-associated diarrhoea (AAD) by an average of 51 per cent. Another study done with elderly participants showed a specific strain of probiotic called L. rhamnosus helped to reduce the number of pathogens and the production of toxins caused by C. difficiile in the body after a course of antibiotics.
Probiotics can be found in food sources such as live-cultured yoghurt, Japanese miso soup, soft cheeses and some types of milk that have been fermented with bacteria. They may not be suitable for everyone to ingest, so it's best to seek advice from your healthcare professional if you're thinking of taking probiotics along with your antibiotic prescription.
You can take probiotics either with your course of antibiotics or afterwards, but if you are taking them in conjunction with each other it's recommended to wait for at least 30 minutes after your medicine dose before consuming the probiotic.
For more information on the benefits of probiotics and how to take them effectively, be sure to talk to your doctor about the right plan for your needs.
Nutra-Life ProBiotic 50 Billion contains 11 strains of probiotic bacteria, including the significantly researched HOWARU, to assist in the maintenance of healthy gut microflora and to support a healthy immune system. Buy it now from our secure online shop.
Sources
http://www.medicalnewstoday.com/articles/10278.php
http://familydoctor.org/familydoctor/en/drugs-procedures-devices/prescription-medicines/antibiotics-when-they-can-and-cant-help.printerview.all.html
http://www.bio-kult.com/userfiles/file/probiotics_and_antibiotics_-_should_they_be_given_together_-_aileen_green.pdf
http://www.med.nyu.edu/content?ChunkIID=179671
http://www.webmd.com/digestive-disorders/probiotics-10/slideshow-probiotics
http://www.optibacprobiotics.co.uk/resource-centre/faq/category-general-faqs/63-can-i-take-probiotics-with-antibiotics.html
We'd Love Your Feedback
Do you take probiotics?
What are your favourite natural sources of probiotics?